Athens police blotter: Man sets fire at gas station, tells employee he's an arsonist and more | City News
2 min read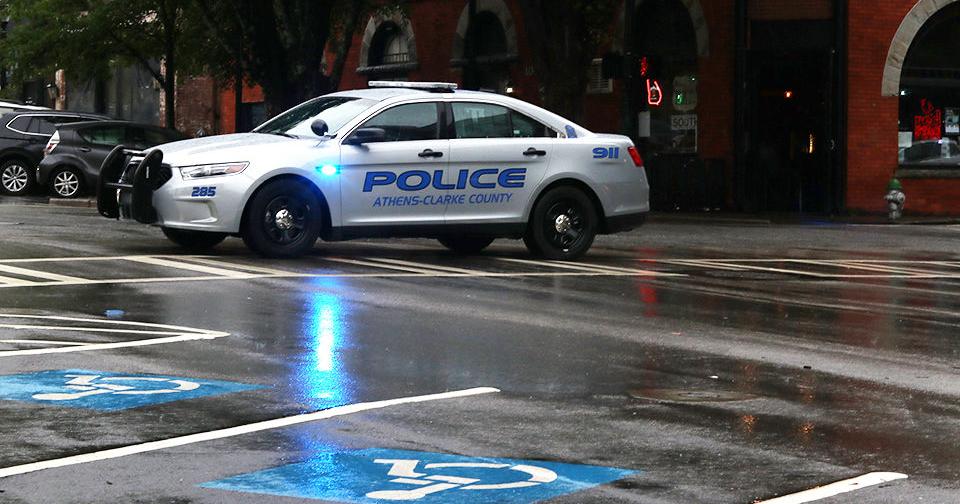 Drunk man falls asleep in car while blasting music
Around 3:30 a.m. on Nov. 19, the Athens-Clarke County Police Department responded to a noise complaint regarding a vehicle parked outside of the caller's residence on Henderson Extension. The complainant wanted the car to move along, according to an ACCPD report.
The reporting officer noted that music was plainly audible from the end of the block. According to the officer, a man was asleep in the driver's seat, "hugging" a bag of fast food. The car was still in drive.
The report said that the officer attempted to wake the man first by knocking on the window, then by shaking the car and yelling. Eventually the man awoke.
The officer instructed the man to put the car in park. According to the report, the man then attempted to place the car in park but pushed a cup in the cupholder forward instead of the shifter.
After eventually placing the car in park, the man refused the voluntary field sobriety tests and was placed under arrest for DUI.
Man sets trash can on fire at gas station, says he's an arsonist
At 5:30 a.m. on November 14, the ACCPD responded to an arson at the Circle K on Prince Avenue. According to an ACCPD report, an individual set a fire inside of a trash can between two gas pumps.
A staff member advised police that after setting the fire, the suspect entered the building, announced that he was an arsonist and told the staff to call the police, according to the report.
Upon arriving at the scene, the ACCPD asked the suspect about the incident. According to the report, the suspect said that "he refused to tell on himself."
The employee went outside and extinguished the fire before calling the police. The ACCPD said that the suspect had engaged in two prior arson incidents in September and October.
The suspect was barred from the premises for two years and arrested for arson.
Woman calls police on neighbor trying to return money
On Nov. 12, an Athens woman contacted police in regards to a neighborly dispute about money with an upstairs neighbor, according to an ACCPD report.
The neighbor had recently borrowed money from the complainant and was knocking on the door in an attempt to return the loan, the report said. The complainant then became upset with the manner in which the money was being returned.
The woman said that she could only provide a little information about the neighbor, but had previous issues with both the neighbor and her apartment complex.
https://www.redandblack.com/athensnews/athens-police-blotter-man-sets-fire-at-gas-station-tells-employee-he-s-an-arsonist/article_9981b668-4c04-11ec-b5e8-f3952e0b65a4.html