Champaign up next to consider license-plate readers | Courts-police-fire
3 min read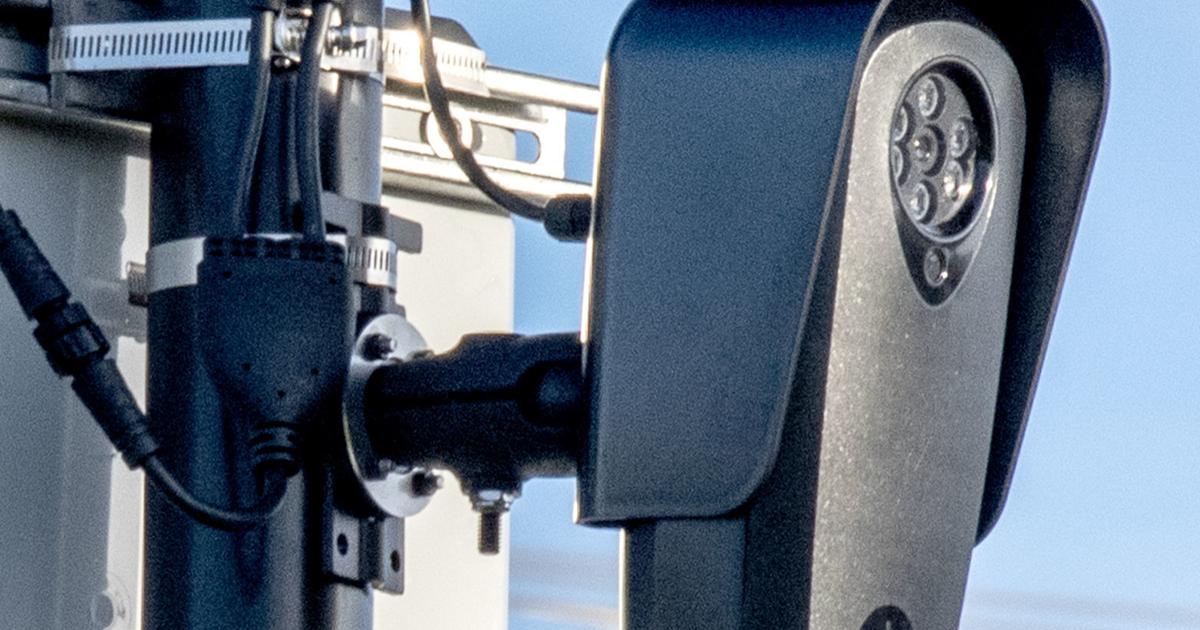 Submit your Letter to the Editor here
CHAMPAIGN — With the Urbana City Council's rejection of automated license-plate readers still fresh, a local real-estate agent wants their counterparts in Champaign to consider a question he hears daily.
Is Champaign a safe place to live?
"I take hundreds of people around our community each year. I want them to ask themselves, being council members, how would you answer?'" said Creg McDonald, owner of The McDonald Group.
Against the backdrop of a record 233 confirmed reports of shots fired and 14 gun deaths in Champaign in 2021, McDonald recently sent council members a letter urging them to support the use of the devices.
"I am not giving my opinion from any political position. I do care about our community safety and what has happened in the last few years regarding the increase in violence," he wrote.
"I'm not too fond of the government intruding into my life. I do not like big brother looking over my shoulder, but if the police department wants this tool to help me say that it is safe to live in Champaign again, I am all in," he continued.
McDonald's was a personalized letter. Council members have also received the form letter that was sent to their colleagues across Wright Street opposing the devices, which the letter states are "a false solution" … that "will divert resources into tools of surveillance instead of the resources and solutions we really need."
"Instead, I urge you to fund programs that address the root causes of local gun violence: poverty, inequity, fear and lack of opportunity," the letter states in part. "In spite of both cities' commitments to 'data-driven solutions,' you are considering investing in surveillance when those resources are urgently needed for healing and preventing more gun violence."
A definite date for the Champaign council to consider license-plate readers has not been set, but staff members are working with a vendor on a proposed contract based on guidance council members provided in October.
Council members Matt Gladney and Tom Bruno said they both got several copies of the anti-plate-reader form letter. Like those who signed it, both men are equally disenchanted with the notion of giving up more privacy.
"However, I look around society and everybody is just voluntarily giving up privacy. People who have an open microphone on the coffee table in their home … to have a computer give them an answer," he said, referencing smart speakers like the Amazon Echo or Google Nest Audio. "I know we can constitutionally do this. My concern is should we do that."
And as difficult a question as that is, Bruno said he supports the use of the plate readers "to maybe save one other family from a random or a not-so-random act of violence."
Gladney said he hasn't made a final decision.
"I just have this overall unease with the amount of surveillance we already have in society," he said. "On the other hand, I want to do right by the people of Champaign.
"This might help on the back end as far as solving crimes," he said, adding that he's had many sleepless nights over how best to help curb violence in the community.
Mayor Deb Feinen endorses the use of the readers "as an additional opportunity to hold shooters accountable and to provide information that may lead to an arrest and potentially a conviction."
But, like Urbana Mayor Diane Marlin, she is well aware that they are not the solution to the problem but merely a tool for helping police interrupt the actions of those with no regard for the law.
"There is a difference between long-term and short-term solutions. I support continuing to fund programs that will make a difference in people's lives and for our community in the long term," Feinen said.
Council member Alicia Beck was unable to talk about the issue with The News-Gazette due to a family emergency.
Council members Will Kyles, Vanna Pianfetti and Davion Williams did not respond to requests for comments.

https://www.news-gazette.com/news/local/courts-police-fire/champaign-up-next-to-consider-license-plate-readers/article_9e16b604-28d8-51b3-b997-ae00c92544a9.html