Did Car Source ask for armed help during Kenosha unrest? Witness testimony differs |
5 min read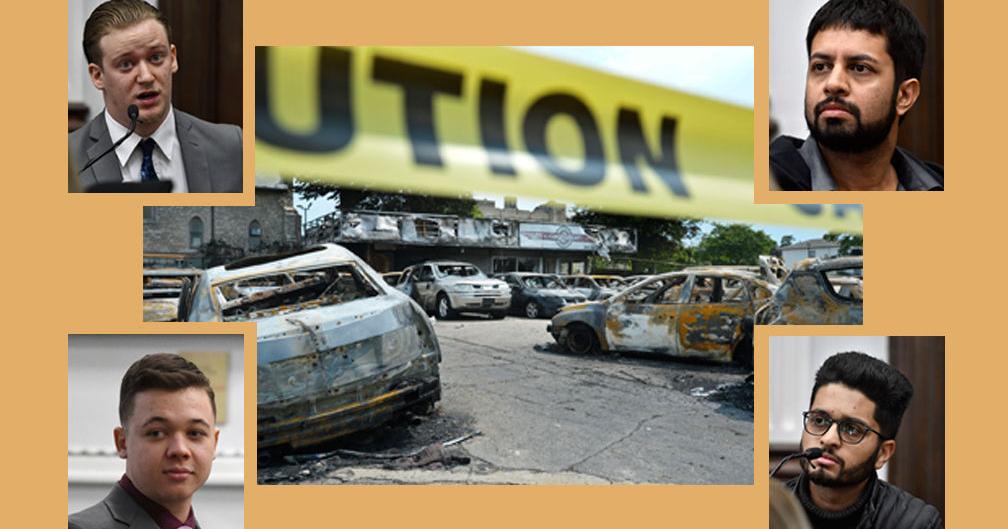 ADAM ROGAN
Lee Newspapers

The sons of the owner of Car Source say nobody asked armed people to guard their properties while under oath in court during the trial of Kyle Rittenhouse last week. Then on Tuesday, one of Car Source's former employees said the opposite, also while under oath in the trial.
Rittenhouse was among a number of armed men, and at least one woman, who attested they were asked to protect Car Source the night of Aug. 25, 2020. By the end of the night, Rittenhouse had shot and killed two men — Joseph Rosenbaum in the parking lot of a Car Source and Anthony Huber moments later on Sheridan Road — and shot and injured a third.
Rittenhouse is facing life in prison for the killings and several other felonies related to the shootings. The trial is ongoing, but it could be over by the end of the week.
What we know happened: Armed people — as well as Rittenhouse, who was then 17 years old — were seen standing around and on the roof of three Car Source used car dealership locations in Downtown Kenosha.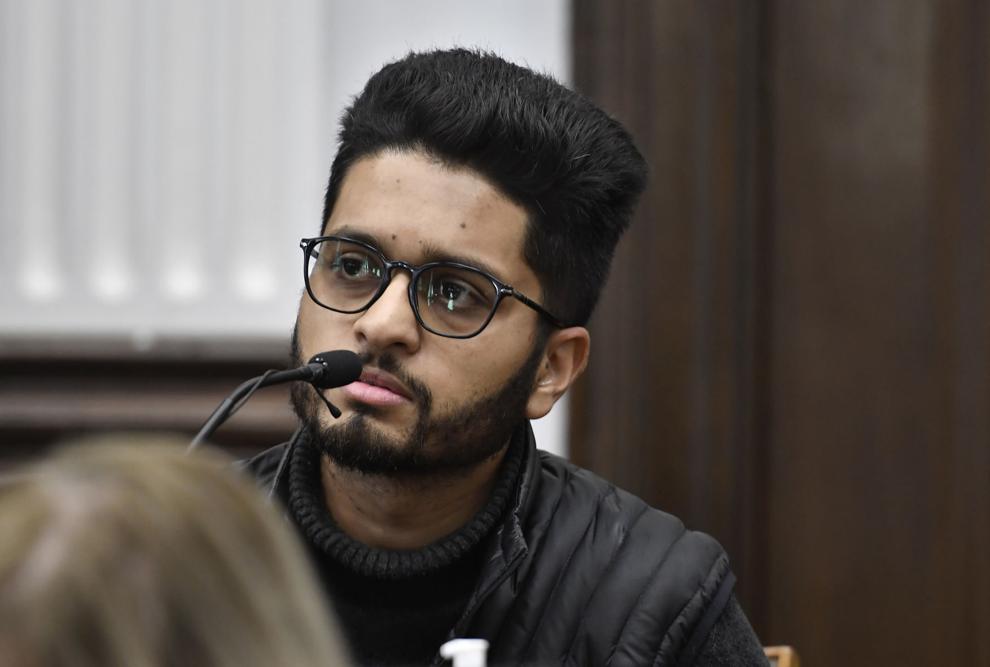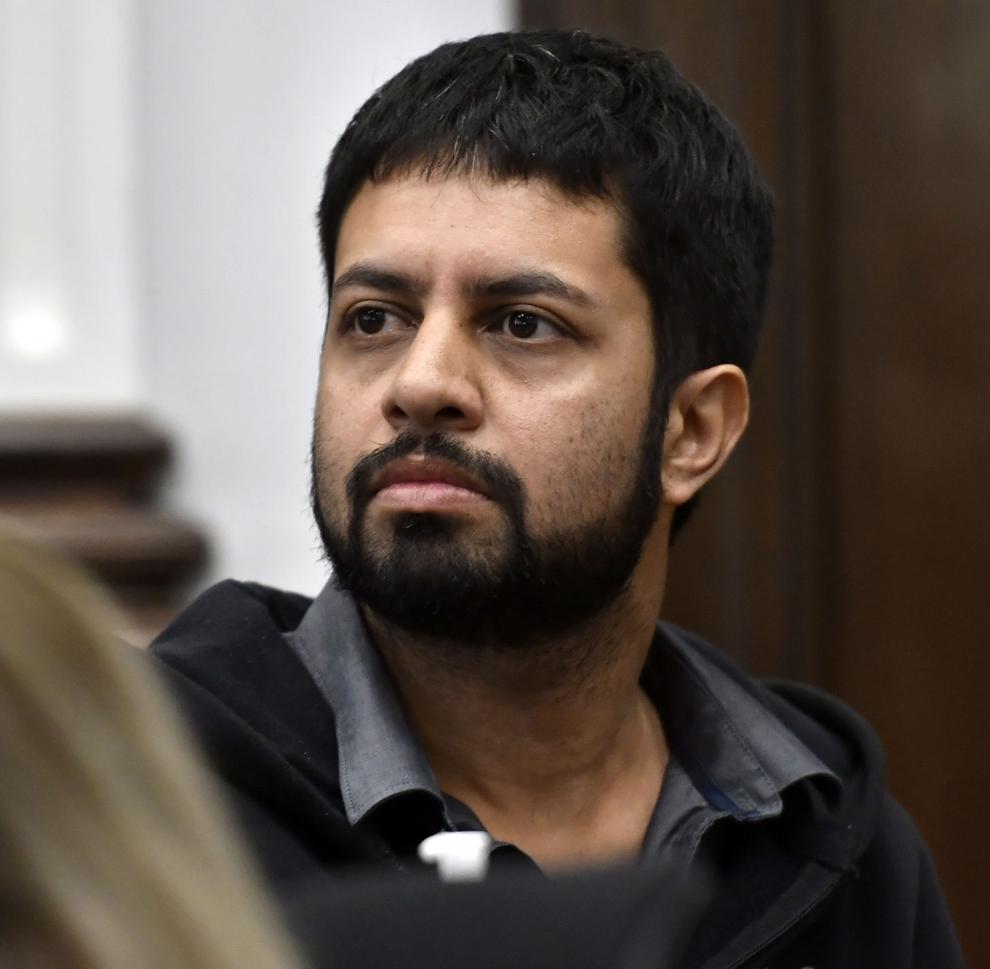 On the stand Friday, both Sal and Sam said they never asked anyone for armed help.
Prosecution showed a screenshot of a text allegedly sent to one of the brothers from someone who identified themselves as "Kyle" who offered armed help to protect the businesses. Sam said he never even saw the text until Aug. 26, hours after the Rittenhouse shootings.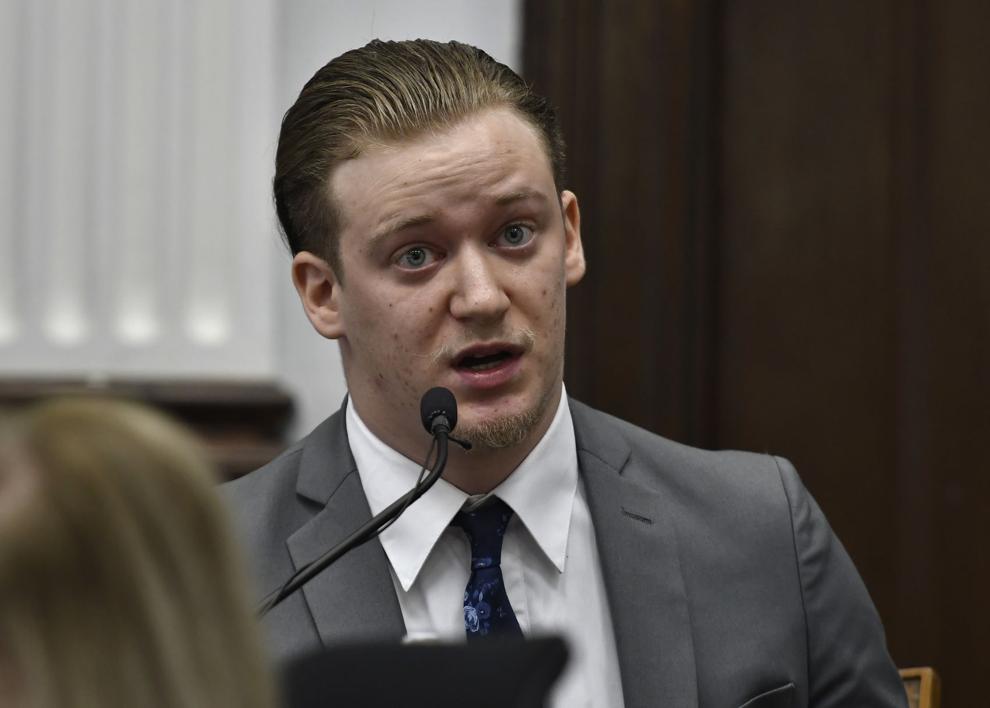 Another photo depicting Sal posing with the armed group — including Rittenhouse and former Car Source employee Nicholas Smith — at one of the Car Source locations was shown in court. Sal said on the stand that he was intrigued by the men, had never seen anyone like them before except "on TV," and asked for the picture. He said he didn't know the group ostensibly planned to stay on Car Source property.
State formally rests case. First witness up for the defense is Nicholas Smith, who worked for Car Source in the past and was with Rittenhouse and Dominick Black the night of the shootings

— Deneen Smith (@deneenknews) November 9, 2021
Nicholas Smith (hat with red cross) now on the stand says he was asked and given permission from owner to guard "Car Source" location.

Testimony contradicts owner who claims he never asked anyone for help. @cbschicago pic.twitter.com/dxqFWwd5Ro

— Charlie De Mar (@CharlieDeMar) November 9, 2021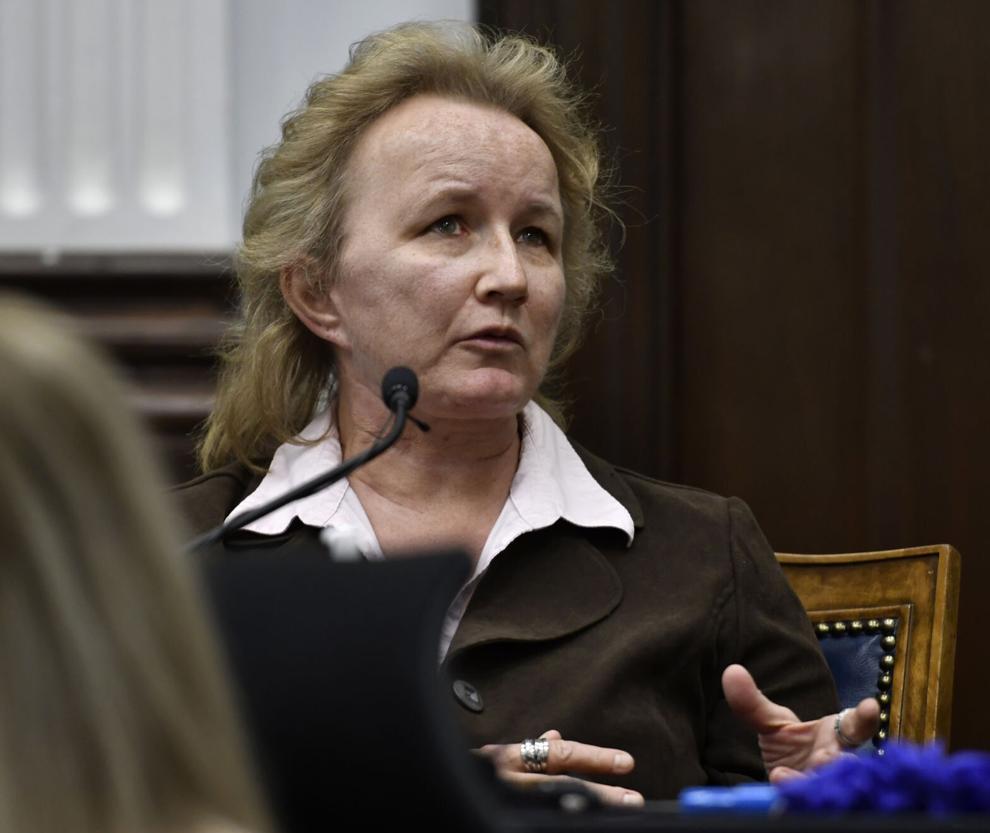 What armed group and Rittenhouse's defenders say: Since Aug. 25, 2020, Rittenhouse and others who were armed in Kenosha — including Smith, Dominick Black, who provided Rittenhouse's gun, Rittenhouse's defense team, Marine Jason Lackowski, JoAnn Fiedler and Army veteran Ryan Balch — attested the armed people were explicitly asked by the owners of Car Source to protect their property after the 5821 Sheridan Road location was burned down.
Sam, who described himself as a property manager for Car Source, said under questioning from defense attorney Corey Chirafisi that he could not say how much property was lost in the arson and vandalism.
However, Chirafisi brought up a well-circulated news report that stated Sam had said the business had suffered $2.5 million in damages and the business's insurer had rejected the claim.
On the stand, Sam said he could not confirm the report, that he did not know how much was lost and that the business was insured. Last year, Sam had also said he was a co-owner of Car Source, but on the stand said he was only an employee.
Chirafisi appeared increasingly frustrated as Sam failed to give direct answers to the defense after being more straightforward with the prosecution.
On Tuesday, Smith took the stand. He said that the owners of Car Source had asked him and others to defend Car Source, in line with what had been said by Black on the stand the week prior and what has been said by Rittenhouse's representatives since Aug. 25.
IN PHOTOS: Stunning scenes of 2020 riot damage in Kenosha
DAMANGE AERIAL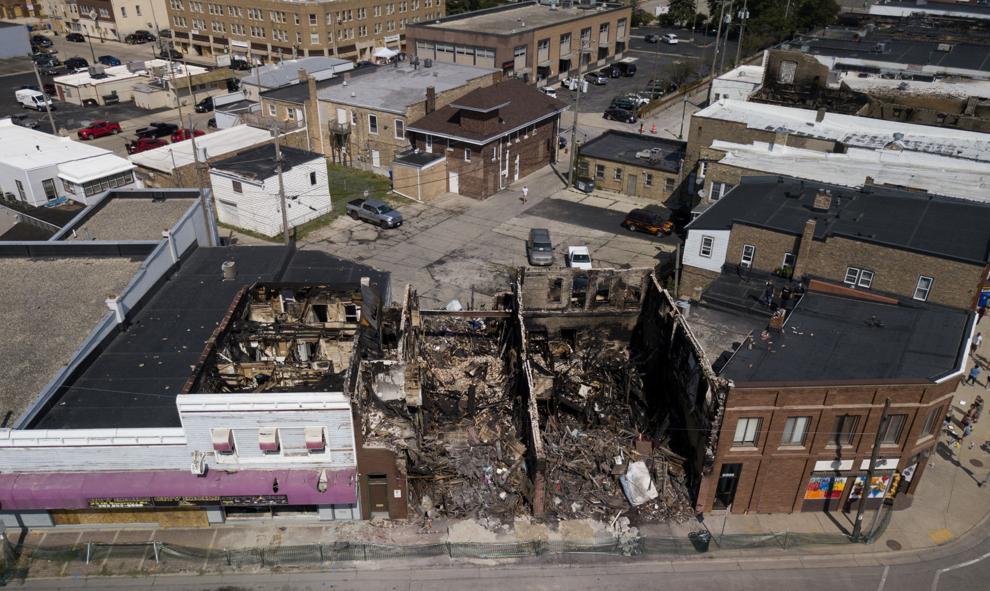 DAMAGE AERIAL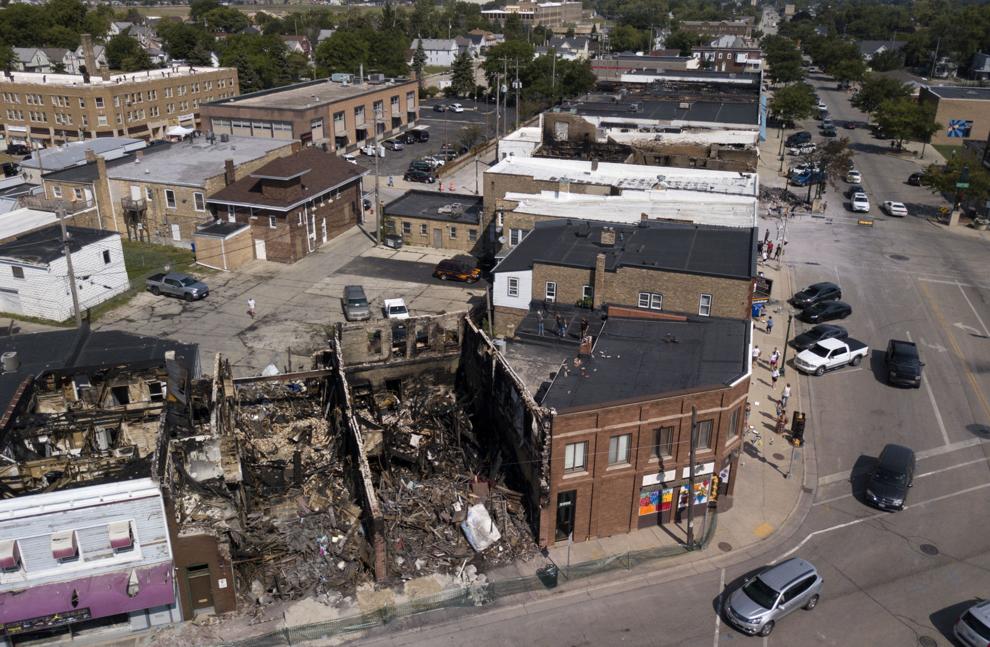 DAMAGE AERIAL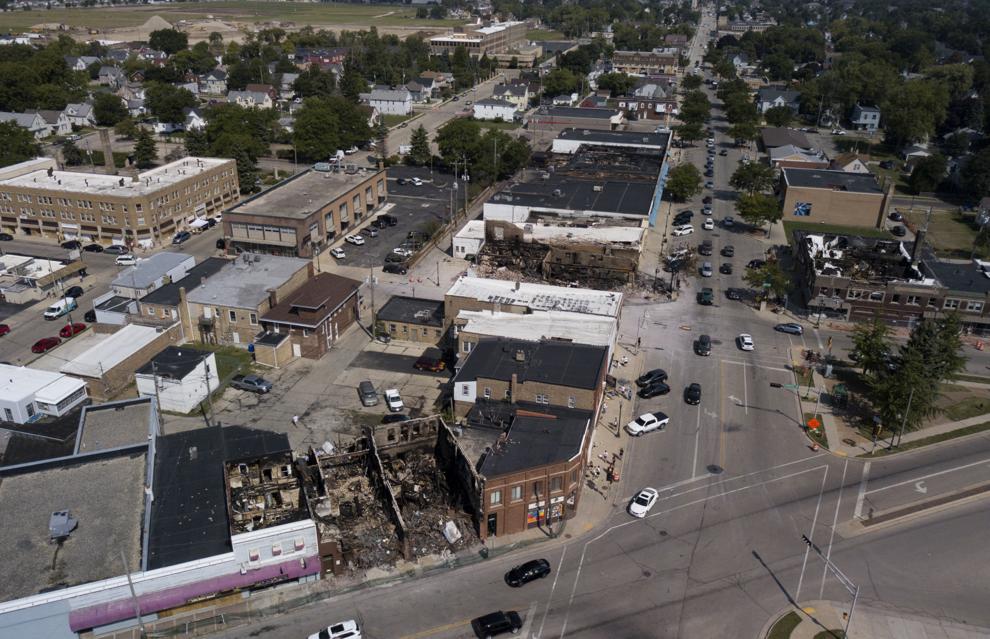 DAMAGE AERIAL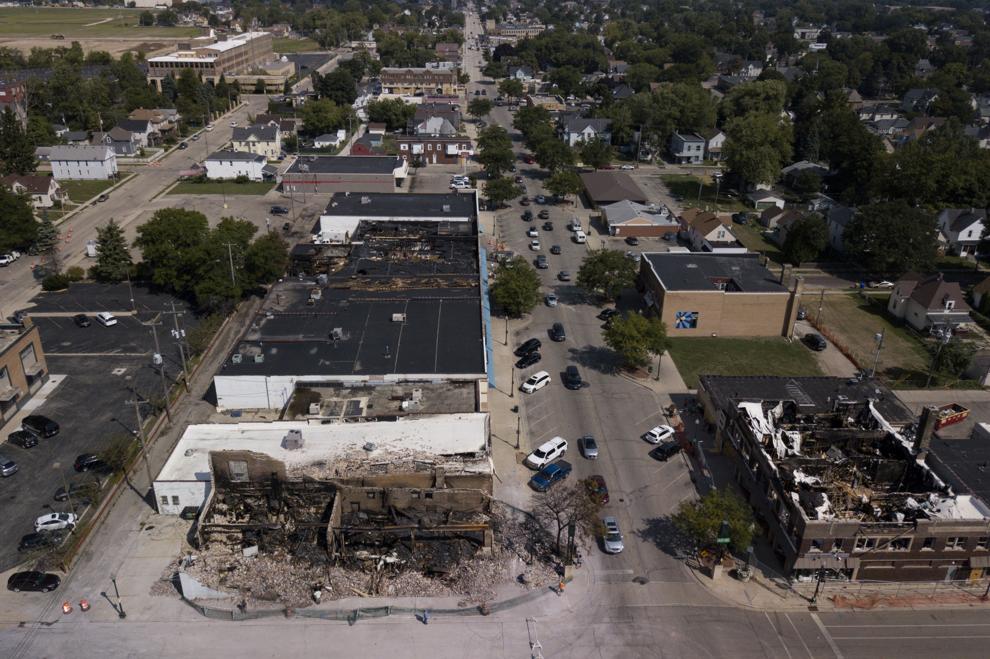 DAMAGE AERIAL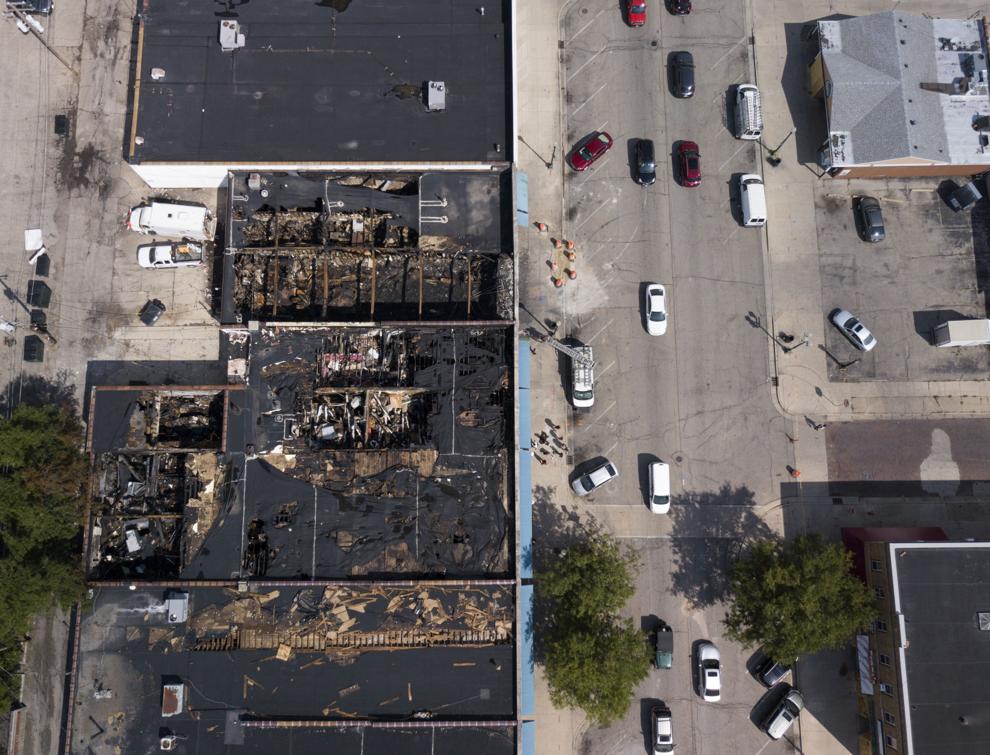 DAMAGE AERIAL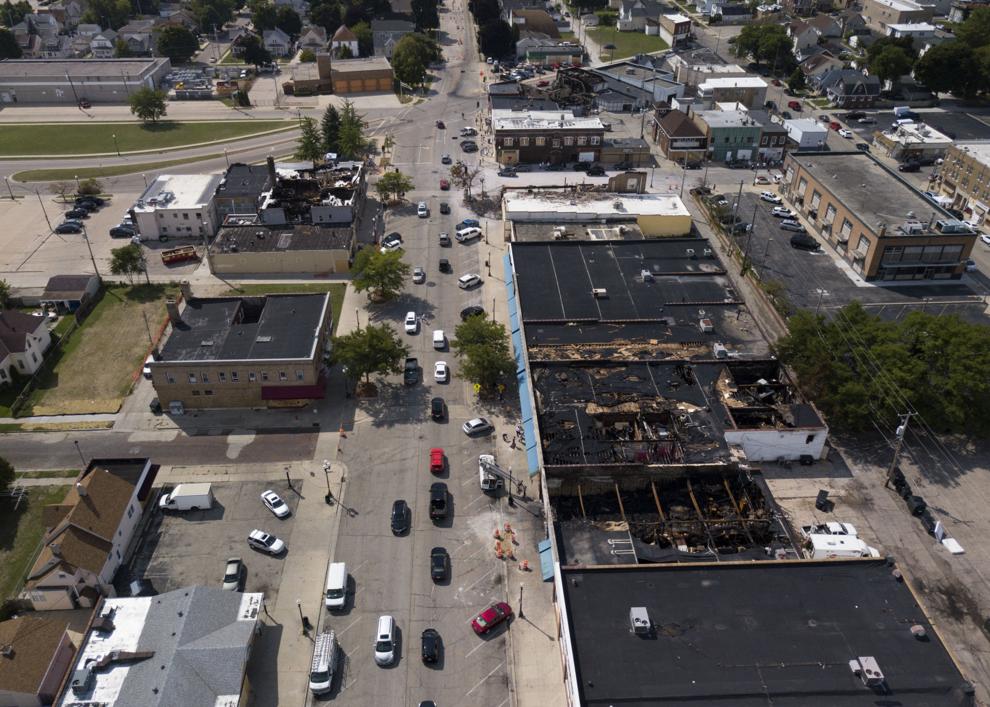 DAMAGE AERIAL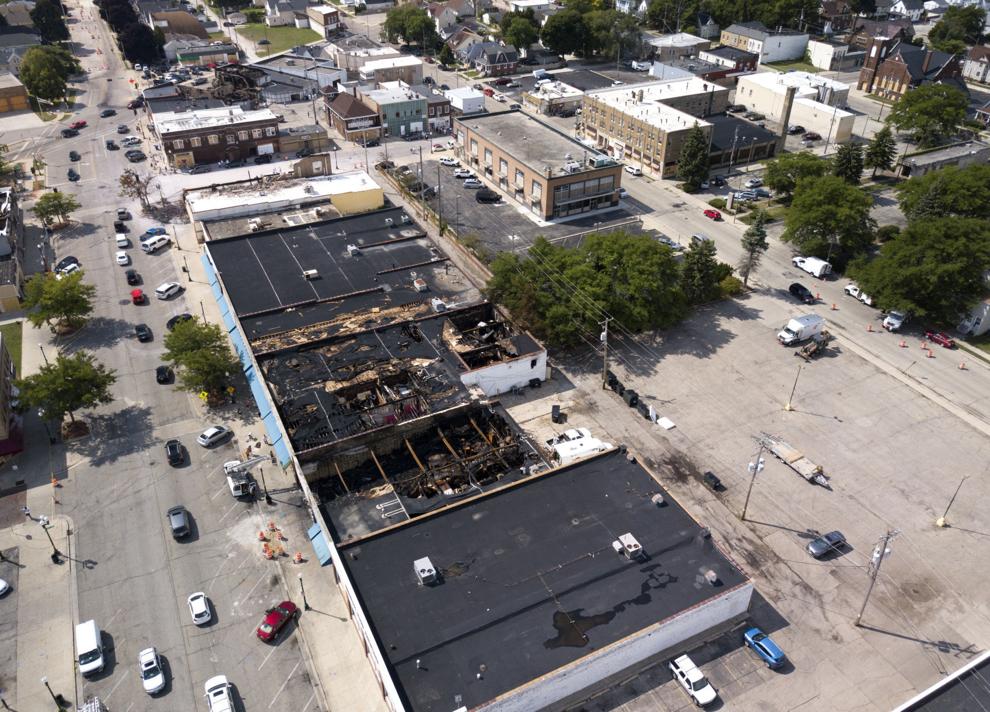 DAMAGE AERIAL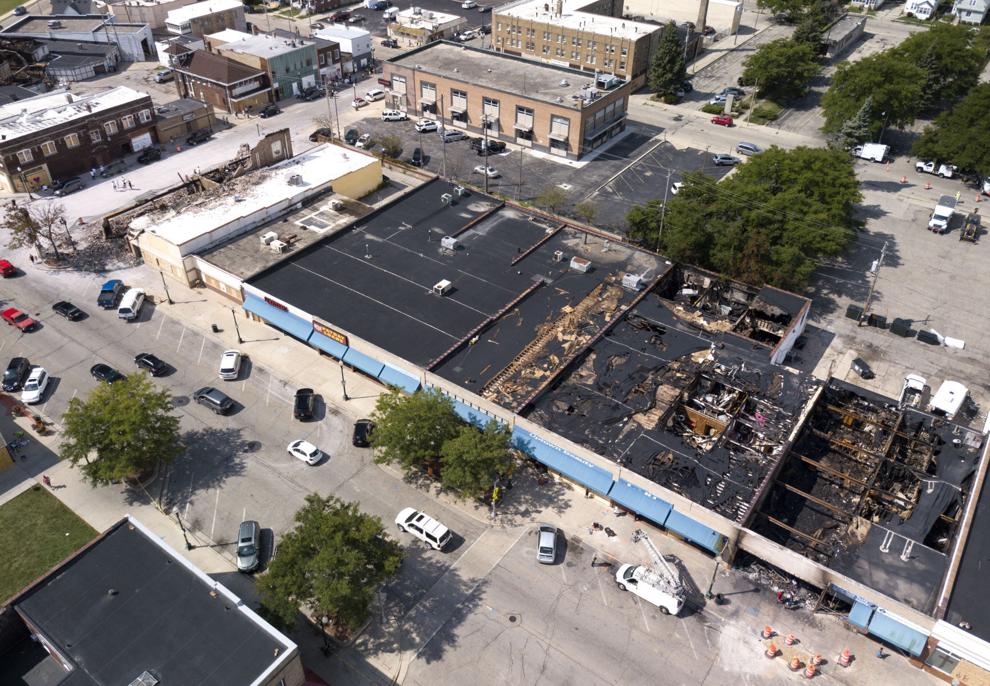 DAMAGE AERIAL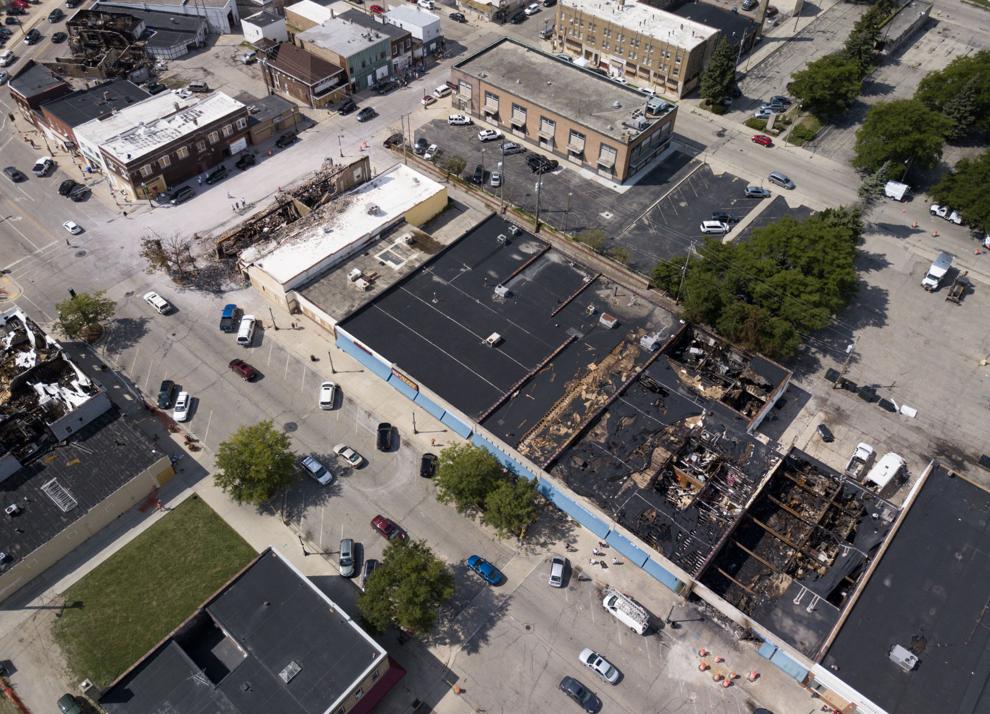 DAMAGE AERIAL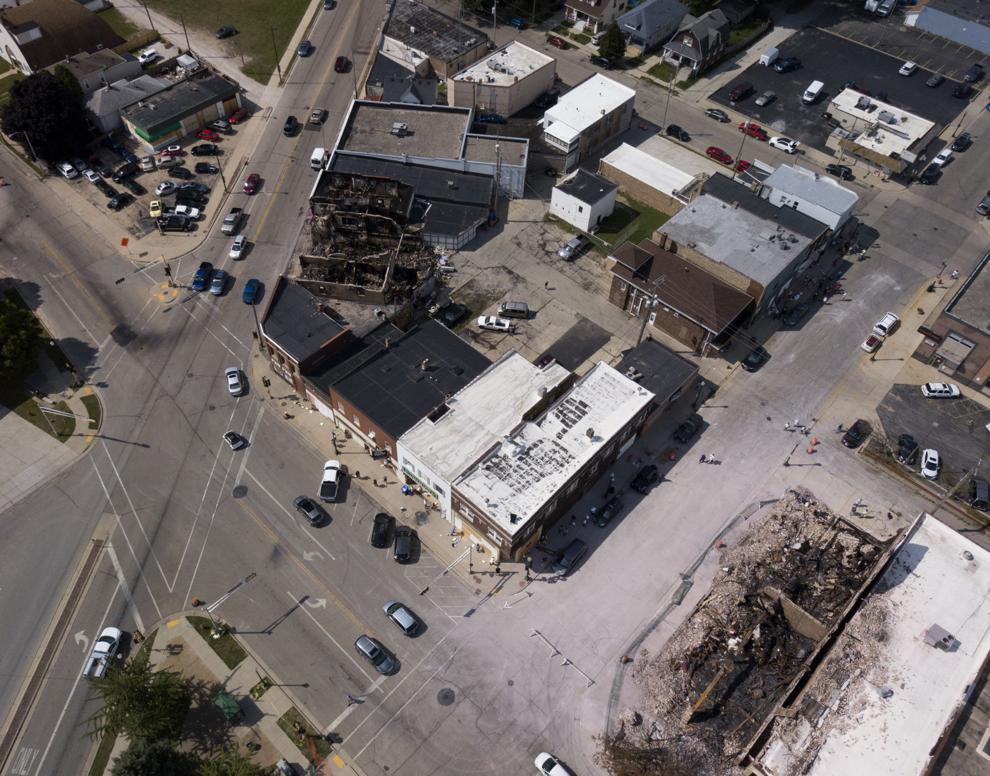 DAMAGE AERIAL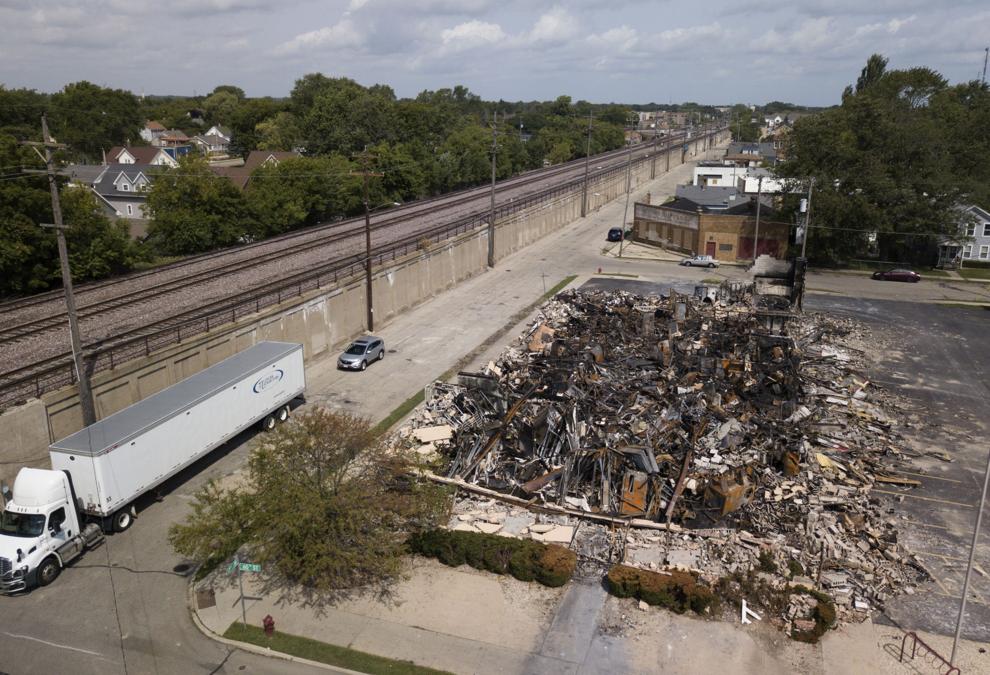 DAMAGE AERIAL

https://www.kenoshanews.com/did-car-source-ask-for-armed-help-during-kenosha-unrest-witness-testimony-differs/article_d0d31293-6736-53f4-9dcc-f448f37b2952.html