Family trips can be fun, but be prepared for anything | Opinion
3 min read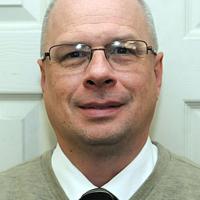 Trips don't always work out according to plan. They can go smoothly only to have several glitches strike all at the same time.
This particular trip started a couple of weeks ago when my sister, Karen, asked mom to come down to North Carolina for Easter. Both of my nephews, A.J. and Alex, were going to be there along with their girlfriends. I couldn't make it because of work and battling some post COVID fatigue.
Mom spent a nice week visiting Karen and company, but she was ready to come home and Karen wasn't sure when they could bring her back to West Virginia, so I said that I would come down, spend a day, then drive mom home. The plan was pretty simple.
I headed out last Saturday morning and found myself enjoying the drive. The weather was clear and the traffic was actually pretty light compared to other trips I've taken south on Interstate 77.
After about three hours, I arrived in the Charlotte area and got to my sister's house where mom was waiting. Everybody else had gone to an event called the "Mud Run" or to a fishing tournament. We had lunch and everybody else came home later that afternoon.
Sunday was pretty pleasant since I don't get to see my nephews very often. Both have jobs, so work is a big part of their lives now, too. We watched "The Batman" Saturday night and I was surprised how much I enjoyed it. Sunday night was time to watch "Dune," and I was impressed by how closely it followed the original novel.
Early Monday morning, mom and I headed north for West Virginia. The traffic wasn't bad again, so we stopped in Hillsville, Va. for lunch. We hit the road again and continued our journey north. I was starting to think that the trip home was going to be pretty uneventful.
That changed when we reached Bland County. I suddenly started seeing signs warning that road construction was ahead and that the left lane would be closing. I stayed in the right lane and got ready to wait.
I started seeing what I feared would happen. Other drivers kept hurrying up the left lane in hopes of getting ahead. Well, I've learned that doesn't work very well. It just creates a bottleneck when the two lanes try merging into one. I see cars that had rushed on ahead. Their dash hadn't gotten them any further.
That's the moment when the tension suddenly mounted. A puncture warning lit up on my dashboard. Something had pierced one of my tires. It was hot outside, my mom was with me and the traffic was backed up. Nice.
Saying silent prayers, we managed to reach the East River Mountain Tunnel without any problems and headed for my dealership in Princeton. I didn't see any of my tires deflating when we arrived, so I was hoping that the problem was minor. At least mom could wait in a cool place.
Well, it turned out that I had run over a screw, and it was in a spot that couldn't be plugged. They had to order new tires and put on my spare. At least I was able to keep going and get mom home. That's after we had to get through another road work zone in Flat Top. That was a mess. Once again we had to merge, and the merging started right after we got through the toll booth.
I finally got mom home. While having to get two new tires and enduring those waits in the work zones was really annoying, I still counted my blessings.
First, my tire held out until I could get to the dealership. We didn't get stuck alongside the highway with all that traffic. I was able to get mom to a comfortable place to wait, and I got to and from mom's place while using a spare tire. I was thankful for a trip that ended safely despite all the headaches.
Once you're home safely, think about how much worse it could have been and count your blessings.
Greg Jordan is the Senior Reporter of the Daily Telegraph. Contact him at [email protected]

https://www.bdtonline.com/opinion/family-trips-can-be-fun-but-be-prepared-for-anything/article_2fd7a5ac-c660-11ec-8943-1bcd0b2947df.html