Focusing on the Future at The ARA Show
18 min read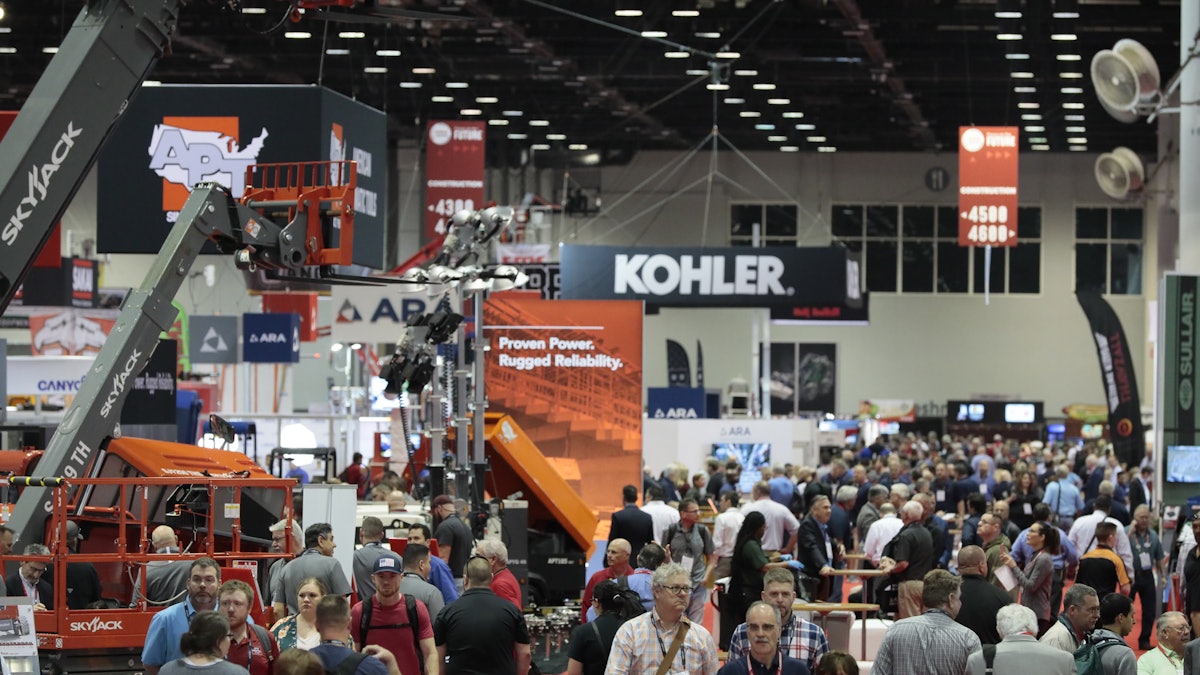 As we all know, the last 18 months or so have dramatically changed our lives. From the way we work to the way we communicate, things have been altered in ways we couldn't have imagined.
The American Rental Association (ARA) has stood by rental businesses and team members throughout these challenging times, providing new resources, guidelines, and programs – like the Clean. Safe. Essential. Program – in order to offer leadership and support.
And one of their largest offerings, The ARA Show, has been a consistent beacon of community and hope throughout the rental industries. This year's show will 'Focus on the Future' with a return to Las Vegas and a new venue, The Las Vegas Convention Center and Resorts World. And with a focus on reconnection, the show will deliver value through education, networking, and connecting buyers and sellers of equipment, services, and supplies.
And while the show looks slightly different than year's past, it will still be an in-person event that delivers relevant value for the world we're living in.
In a statement last June, Tony Conant, ARA CEO, said, "We understand that there are concerns about what the future holds. While rental stores explore new operational techniques and providing a safe environment for their customers and staff, they need information and resources. This is why The ARA Show is so valuable. It's where attendees will find opportunities to expand their businesses, focus on learning new ways of conducting business, and come together as a community."
Here is what you can expect from some of the exhibitors at this year's Rental Show.
Ammann America
Ammann America is the North American subsidiary of Swiss manufacturer Ammann ­– a sixth-generation, family-owned business with core expertise in roadbuilding and transportation infrastructure. Visit the Ammann booth, and you'll get a feel for the breadth and depth of our product range including compaction equipment extending from light rammers to heavier, ride-on rollers. On display will be the ATR 68 P Rammer for heavy compaction, the APF 15/50 Forward Vibratory Plate Compactor, the APR 30/60 Reversible Vibratory Plate Compactor, and the ARR 15/75 Trench Roller. Ammann America is also looking for new dealers, so stop by the booth to learn more about partnering opportunities.
Booth #5156
ANA
The SmartLoad technology from ANA automatically optimizes the load on any AIRMAN generator 40KVA – 400KVA for maximum operating efficiency and reliability. The SmartLoad system monitors electrical loads off the generator and automatically engages if the load is 30 percent or less. The SmartLoad system adds a 40 percent load to the generator (75 percent max) and will instantaneously shut off when a load inrush is detected or 75 percent load has exceeded. One of our hottest products is the SmartLoad fully automatic load bank system, which helps customers maintain power reliability, reduce maintenance, and prevents wet stacking.
Booth #3007
Billy Goat
Billy Goat, a brand of Briggs & Stratton, has expanded the Hurricane portfolio with the Hurricane P2000 Stand-On Blower. The compact version boasts foot-actuated dual discharge, low-fatigue, and high productivity cleanup on turf or hard surfaces. Like the full-size Hurricane X3000 and Z3000, the P2000 features a patented Dual Deflector Air Flow System and undercut discharge that is manually adjustable on both the left and right for directing the twin air columns at the best angle for the most efficient cleaning. At 3,500 cfm, this compact unit makes quick work of any clean-up challenge. A convenient foot pedal on the operator platform allows quick switching of air output from the left to the right side when turning and the unit easily fits through a 36" gate.
Booth #6523
Dick Detmer (Detmer Consulting Inc.)
Detmer Consulting was founded in 1988 by Dick Detmer and provides advice for rental companies. Consultant Dick Detmer has over 40 years of rental industry experience and has worked with over 1,000 rental companies providing advice on almost all rental subjects. The company provides expert training, motivation and retention strategies, marketing recommendations, growth strategies, operation management, and other advice. Major services include consulting, on-site employee training, and the book, "A Practical Guide to Working in an Equipment Rental Business – 8th Edition." He's also an esteemed columnist for Rental.
Booth #7422
Ditch Witch
To help contractors and renters improve the efficiency of their trenching projects, Ditch Witch has introduced the updated C24X walk-behind trencher. Originally designed to maximize performance and ROI on a variety of trenching jobs, the C24X maintains the same efficient design as the other CX-series Ditch Witch trenchers but with an enhanced engine to improve performance and simplify maintenance. The C24X boasts a 24-hp Honda engine that is now fuel-injected to improve performance and reduce maintenance frequency. Aside from the engine improvements, the C24X offers the ability to create a trench depth of 36 inches and a width of 6 inches. The C24X also maintains the Ditch Witch exclusive CX track system. Designed to improve traction while keeping a compact footprint, the right track is longer to keep more track on the ground, while the shorter left track keeps the C16X easily maneuverable.
Booth #811
Doosan Infracore North America
Doosan Infracore North America will display two mini excavators ideally suited for rental customers during the 2021 ARA annual trade show and convention. The Doosan DX62R-3 mini excavator allows operators to work in confined areas without sacrificing performance due to its reduced tail swing of just 4.9 inches. The Doosan DX85R-3 mini excavator has excellent slew performance, making it an ideal machine for working on slopes.
Booth #633
Doosan Portable Power
Doosan Portable Power will be exhibiting Doosan Evolution Series air compressors, which the company released in spring 2021, at booth 309 in the South Hall. The Evolution Series includes a model designed for the rental industry, the C185WDO-T4F, which produces up to 185 cfm at 100 psi. The C185 contains the latest Doosan engine with advanced Tier 4 Final technology and a new, upgraded fuel system designed specifically for reliable operation on dusty jobsites.
Booth #309
DPL Telematics
The portable AssetView series is the smallest battery powered GPS tracking solution for wireless monitoring of any asset to improve logistics, manage inventory, and curb theft. The innovative, self-contained GPS tracking solution installs in seconds, requires no external power, and can last years on "off the shelf" batteries. Its proprietary Adaptive Tracking delivers long battery life while actively alerting on curfew violation, movement, or geofence breach as well as allowing the user to switch to "Recovery Mode" over the air.
Booth #1135
Fecon
Fecon will feature the FMX36 Bull Hog Mulcher at The ARA Rental Show. With a 36-inch cutting width and 18 carbide tools, this stout mulcher is ideal for excavators in the 5- to 15-ton class. Fully adjustable hydraulics to match the flow of the excavator allow this proven design to mulch standing or felled materials, enhancing the utility of the excavator. In addition to excavators, the versatile FMX36 also mounts to backhoes and sidearm booms, extending its utility for rental houses.
Booth #2613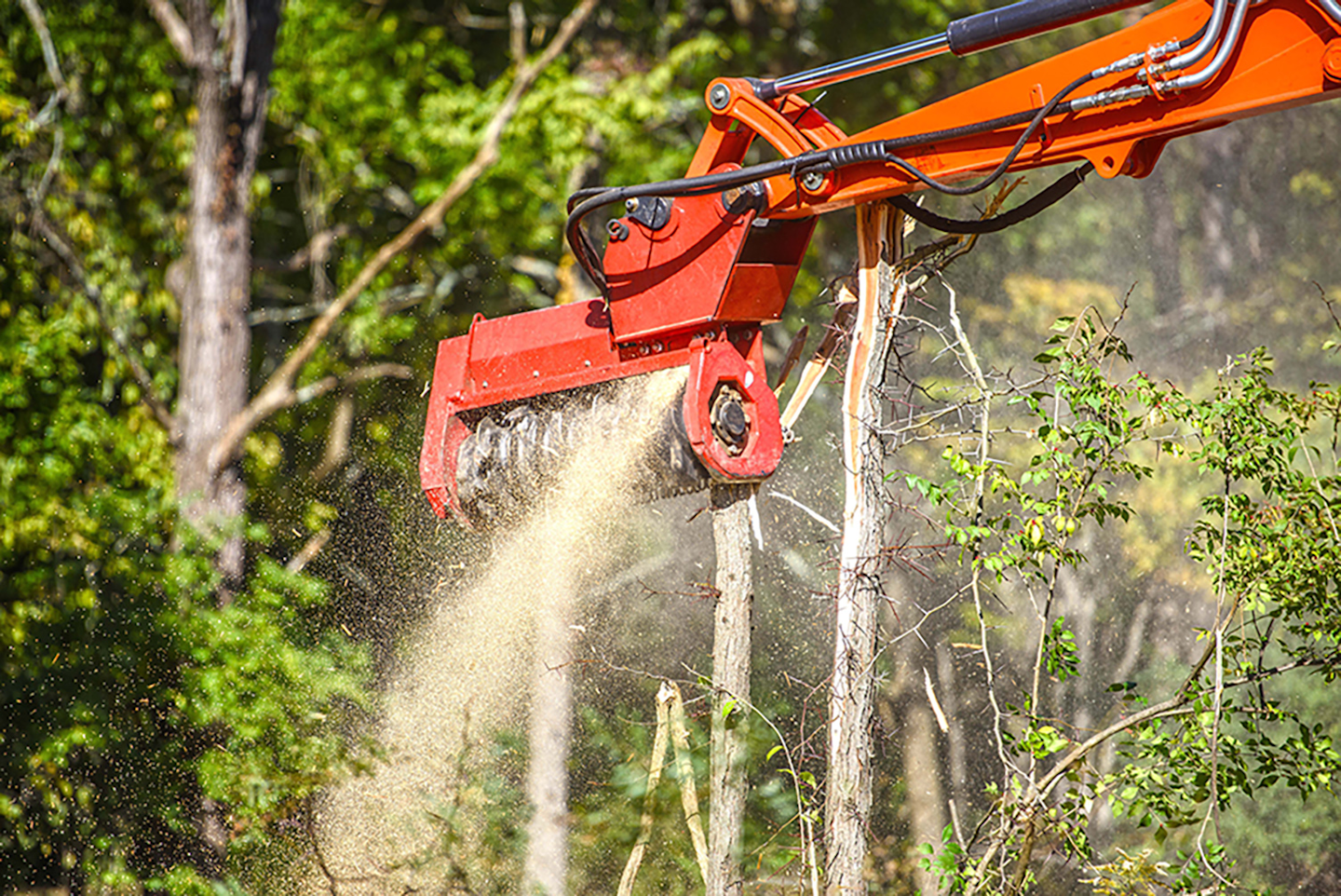 Felling Trailers
Felling Trailers released an enhanced fender design for their ground-level loading EZ-Tilt trailers. The new EZ-Tilt fender design offers a similar profile to Felling's drop deck equipment trailer fenders, opening from the top to allow clearance for the wheels when the trailer is lowered to the loading position. The mechanism for lifting the top of the fender is the wheels/tires themselves. As the axles (rotating torsion axles) rotate, lowering the tilt bed to the ground, the wheels/tires push up against the top of the fender, lifting it and providing the needed clearance. The main body of the fender is constructed out of a heavy gauge material to maintain the structural integrity throughout the trailer's life.
Booth #601
Generac Mobile
Generac Mobile is unveiling new mobile energy technology solutions at The ARA Show 2021. Visitors will have the chance to meet the team and demo our products aimed at helping to power a smarter world. Generac's new products are designed to withstand the rigors of rental yards and jobsites in the most extreme environments. The company's innovative solutions help professionals optimize operations with mobile light, power, water, and heat solutions for safer worksites and streamline workflow – enabling maximized efficiency and profit. Generac's new products are designed with the operator in mind, with features that deliver ease of operation, efficiency, and enhanced safety on the job. Generac strives to provide ultimate value, low total cost of ownership and a faster return on investment.
Booth #1401
General Pipe Cleaners
The new Gen-Eye X-POD Plus sewer camera system from General Pipe Cleaners now includes the Gen-Pack battery adapter, Wi-Fi transmitter, and an on-screen distance counter as standard equipment to boost productivity and profitability. Depending on battery type and settings, the built-in Gen-Pack battery adapter lets you operate the camera system for up to 12 hours in remote locations with limited access to power. X-POD Plus makes sharing inspections easy. The built-in Wi-Fi transmitter lets the renter view and record work on a cellphone or tablet. And using the system's USB port, they can also archive activity on handy flash drives.
Booth #7221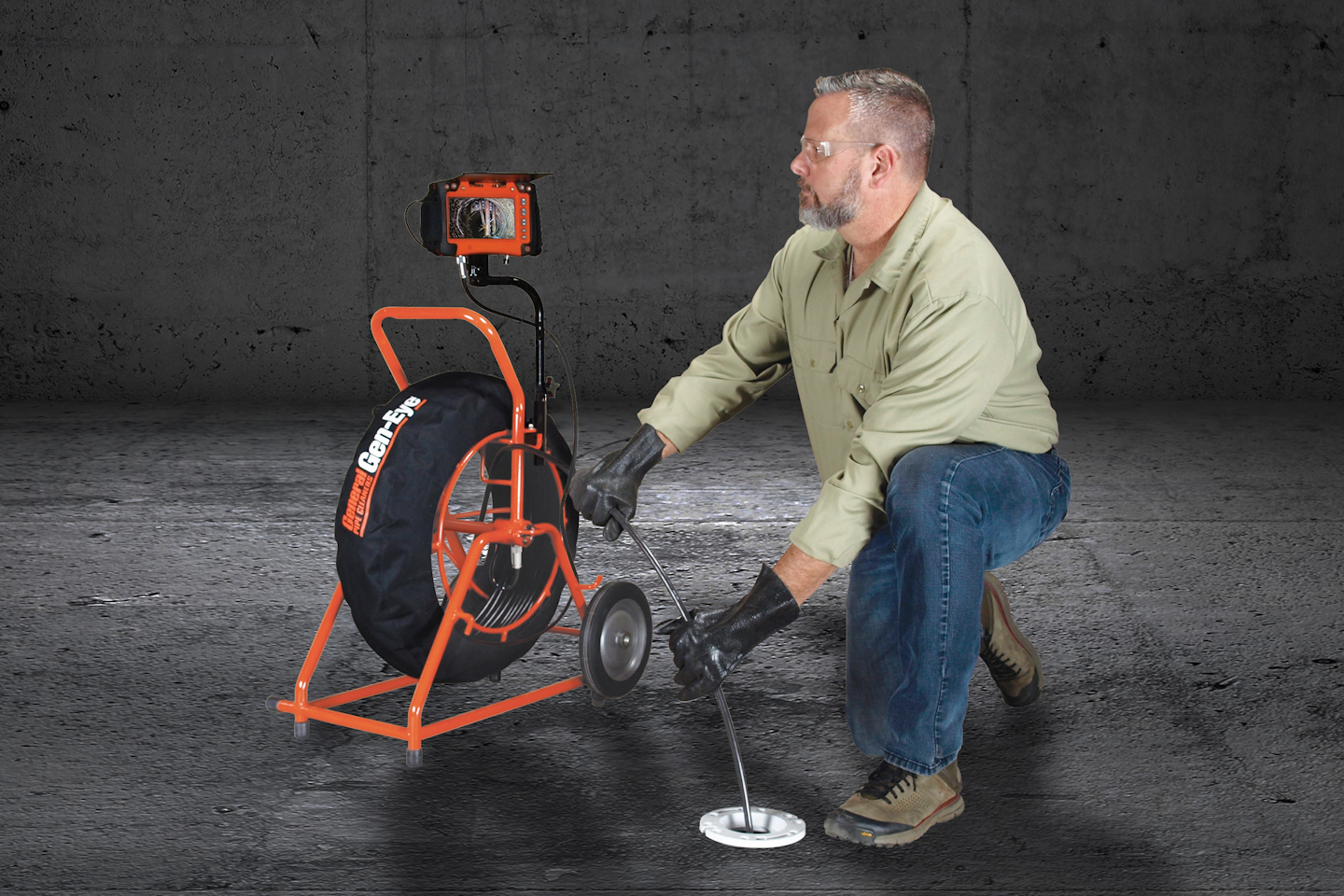 Genie
Genie will showcase new scissor and boom lifts models as well as its latest telehandler. Additionally, experts will be on hand to explain how rental companies can monitor and manage their fleets using Genie Lift Connect telematics. Three models of GTH telehandlers, including the new GTH-1056, feature side-mounted, DEF-free engines for easy maintenance and a low total cost of ownership. The S-60 J telescopic boom lift with a jib is ideal for nearly any work-at-height job and combines performance and productivity with less maintenance and a low total cost of ownership. The S-60 XC (Xtra Capacity) boom and the articulating Z-45 FE fuel-electric hybrid model also will be featured. Representing Genie's scissor lift lineup will be the new Genie micro scissors, which feature E-Drive and boast long run times, low maintenance, and real-world performance.
Booth #507
Hatz Diesel
Hatz Diesel's new flywheel integrated permanent magnet generator (fiPMG) engine is an exciting new product that's gaining a great deal of attention with customers worldwide. The fiPMG is a unique concept that combines the Hatz E1 technology, the world-first electronically controlled single cylinder diesel engine, with a PMG generator installed where one would normally find the engine flywheel. This combination results in a much lighter and more compact generator package, which can operate at variable speeds, based on load, and is available in both AC and DC at multiple voltages. The result, then, is the perfect solution for battery charging and hybrid applications.
Booth # 1137
InTempo Software
InTempo Software will be doing a "Spin to Win" Roulette Giveaway for a $100 VISA gift card and focusing on two products:
The Rental Editor's Choice Award winning new and improved InTempo Mobile Link. The new InTempo Mobile Link application lets users check equipment in and out; complete condition reports; attach damage photos; create quotes and reservations; capture electronic signatures; and manage their fleet on the go. Everything a user does in the Mobile Link application is visible in at the rental counter in real time.
A new payments integration (Curbstone) for InTempo Enterprise. Users can process credit card, debit card, and ACH payments online, over the phone, and at their rental counter. Curbstone offers support for all rental transactions and business processes, including recurring payments, card-on-file payments, cycle billing, and cash customers.
Booth #4127
LGMG North America
LGMG North America has added to their telescopic boom lift line with the new T72J, a high capacity, large platform, rough terrain boom lift. The T72J has a platform height of 72 feet with a working height of 78 feet, a horizontal outreach of 57 feet, and a 661-pound unrestricted and 992-pound restricted platform dual-capacity. It can accommodate three operators with the maximum load. The new three-door design on the platform provides ease of entrance as well as convenience in material handling for the users.
Booth #4639
Logimove
Logimove will be showcasing the world's first equipment rental app with AI and guided damage detection for over 1,000 categories of equipment. This solution is proven to improve damage detection and collection by over 200%. Logimove will also display a full dispatch solution built for equipment rental. You're able to dispatch field workers, internal and external trucking, along with orders and maintenance tasks. All this data is captured in a customized dashboard and can easily integrate with your rental software as well as telematics platforms. As this is our first time exhibiting at ARA, we will be giving a free 30-day pilot to the first 10 companies who sign up with any of our apps and modules. 
Booth #4656
Manitou
The MC 25-4 and MC30-4 compact rough terrain forklifts create a bridge between the indoor industrial-style and true rough-terrain forklifts in both size and performance. They feature high ground clearance (from 11.8 inches) and a panoramic glass roof for full visibility. They also offer the ability to switch from four-wheel to two-wheel drive on the dashboard for any application. The units, which are capable of travel speeds up to 15.2 mph, are available with two motors on the front wheels or four on the front and rear wheels. They feature low fuel consumption (0.92 gph), low noise (79 dB), and reduced preventative maintenance.
Booth #3417
Orion Software
Orion Software is announcing the launch of its shopping cart and Portal mobile app to complement its front-end web portal. The web portal can be setup in a few hours without any complex web development or server configuration. It can replace an entire website, process new reservations, provide visibility on equipment rented by project, and allow customers to manage their returns and repairs. The mobile app can be downloaded by customers to keep track of their rental contracts including real-time notifications and update of the delivery drivers or technicians on a map. Customers can also view their accounts to pay their invoices online. Booth #7200
Pettibone
Pettibone's Traverse T1056X telehandler is the first 10,000-pound-capacity Traverse model it its X-Series lineup. Traverse is, what the company says, the industry's only new telehandler product line with a traversing boom carriage with the capability to move loads by traveling horizontally. The T1056X comes standard with X-Command, a new Pettibone telematics program that offers real-time access to machine data, thereby saving time, money, and hassle for rental centers and maintenance technicians. Data and reports can be accessed with the online X-Command dashboard on a computer or mobile device. The platform allows for quick remote diagnosis, potentially eliminating the need for certain field service calls.
Booth #2301
Point of Rental
The ARA Show isn't the only reason to visit Las Vegas this October. This year, Point of Rental is holding events surrounding the show. There's a pre-show reception on Sunday, October 17, brought to you by Rouse Analytics and free for all ARA Show attendees. On Thursday after the show, Point of Rental will hold their annual training. This will be your best chance for in-person software training until 2022. For $225, you get to spend the day with their software experts – they'll provide breakfast, lunch, and a snack, as well as a full day of training.
Booth #2717* (Subject to change)
Quipli
Quipli is a U.S.-based maker of advanced software that lets independent rental companies accept customer orders and receive payments online, as well as gain unprecedented control over rental inventories, scheduling, and much more. Quipli's online rental platform embeds directly into your existing website (or builds it entirely from scratch) enabling your customers to complete the rental transaction online. Features include an SEO-optimized website, virtual shopping cart, checkout functionality, robust payment gateway, electronic signature collection, proof-of-insurance upload capability, password-protected customer account management access, automated email confirmations, and a light-weight rental management system to run your entire rental business with Quipli.
Booth #8007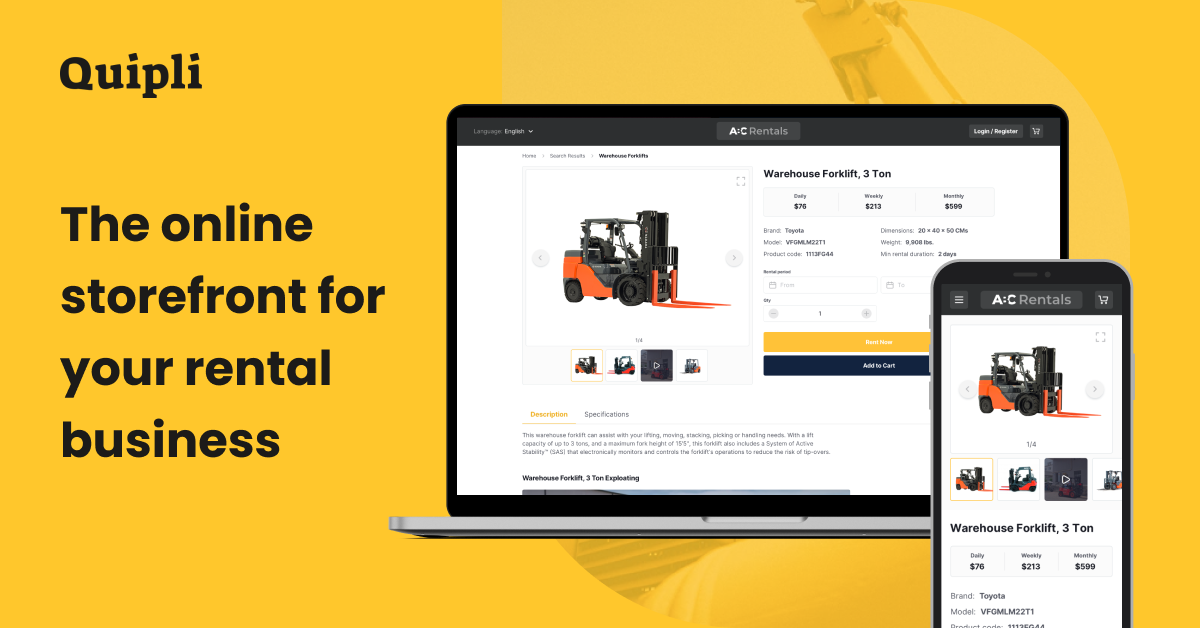 Quipli

Skyjack
Skyjack will exhibit its recently launched SJ20 vertical mast lift, new 40- and 60-foot booms, and its SJ3013 micro scissor. The SJ20 is a low-maintenance machine that has an all-new closed multistage cylinder mast design, which is free from chains, sheaves, and bushings. The 40- and 60-foot booms use engines below 25 hp to deliver the same on-site job performance as higher-powered units. Leveraging SMARTORQUE technology and data-driven design, the newest models improve ROI for rental companies through benefits like significantly less sensor and emission regulation components, reduced fuel usage, no downtime related to after treatment components, and no expensive DOC or DPF maintenance or replacement. With a 19-foot working height, quiet and swift electric drive, and low floor load ratings, the SJ3013 micro scissor is designed to easily access tight spaces and fits on most standard elevators. 
Booth #1213
SmartEquip
SmartEquip will be offering software demos of their equipment lifecycle management and e-commerce solutions. Rental fleets aiming to streamline their part orders, service, and administrative process will learn how SmartEquip Procurement's single login platform provides technicians access to their part suppliers and support materials they need for their fleet. The SmartEquip Network includes 600+ supplier brands, saving 40+ minutes on administrative processes, increasing equipment uptime. For equipment rental businesses focusing on growing their parts business online, SmartEquip e-Commerce Store is a white-label web shop solution that increases both shop efficiency and customer loyalty. Scan your badge for demos, raffle prizes, and special show pricing.
Booth #271
Snorkel
Shown for the first time since its preview in March 2020, Snorkel is bringing its 2100SJ "Mega Boom" to The ARA Show. Displayed in the Bronze Lot outdoor area, the Snorkel 2100SJ will extend its impressive 210-foot reach above the show. Boasting 115 feet of forward reach, a 30-foot jib boom, and an industry-leading working envelope volume of 7.11 million ft3, the Snorkel 2100SJ sets a new standard in self-propelled telescopic boom lifts. Benefitting from five-steering modes, including new lateral steer which enables the lift to be driven side-to-side along a building with the wheels in a 90° position, the Snorkel 2100SJ is able to navigate confined spaces with an 8-foot, 6 inch inside turning radius with the axles extended. It also has multiple patent-pending design features, including a secondary control pendant in the platform so that the operator can face the direction of travel for precise positioning at height.
Booth #OT101
Stellar Industries
The Stellar TMAX 16K Aluminum Service Body is the newest addition to the innovative TMAX Aluminum Series. The TMAX 16K is designed for use with 4,000-pound cranes and smaller. The service body meets the unique needs of rental equipment, municipalities, and other applications requiring a precise lifting range. Stellar's Light-Duty Mechanic Cranes are equipped with Stellar Crane Dynamics Technology to control, power, and monitor the telescopic crane.
Booth # 5349 
Sullair
Sullair will showcase its Perkins portable diesel air compressor line at The ARA Show 2021. Sullair offers a comprehensive line of Tier 4 Final Perkins-powered 'small air' machines, including the 185, 375H, 400HH, and 425H. The 185 Series machine – powered by a Tier 4 Final emissions compliant Perkins 404F-E22T engine – delivers 185 cfm at 100 psig, and the Sullair 375 Series Perkins family – including the 375H, 400HH, and 425H machines – is powered by a Tier 4 Final compliant 1204F-E44 four-cylinder engine rated at 122 horsepower. The machines are designed with reliability, durability, and performance in mind—the three pillars driving the quality of all Sullair compressors since the company's founding.
Booth #749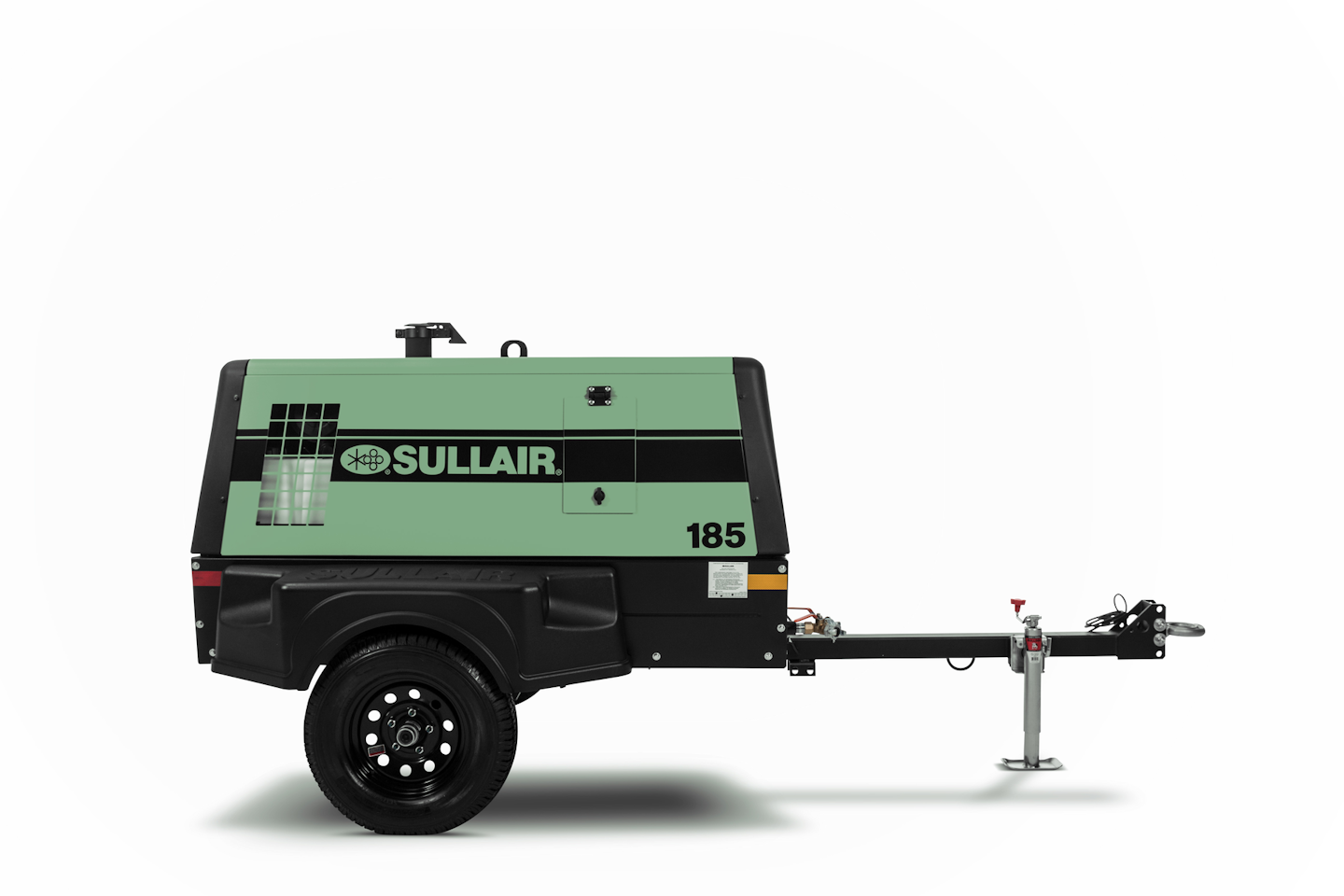 Sycor Americas
Sycor.Rental, the Microsoft-based ERP system tailored to equipment rental, now features a self-service Customer Portal. The Sycor.Rental Customer Portal gives your customers 24/7 self-service capabilities to view rental orders, rental stock, download delivery notes and invoices, and more, as well as log-off, extend, or shorten their rentals – all on their own, without having to call your back office or sales team. Benefit from more time for your internal resources, increased transparency, and improved customer satisfaction with the Sycor.Rental Customer Portal.
Booth #4824
Texada Software
To help customers who struggle with daily planning and forecasting jobs, Texada will be introducing the Dashboard Calendar at the ARA Show. With the power of Calendar, users have a birds-eye view of what is happening across their business, bringing their schedule to life. Due dates for reservations, deliveries, pickups, service calls, and contracts are all made visible, giving users the ability to organize what tasks are ahead. The Calendar can be used on a desktop or be presented in full-screen mode in the rental shop, acting as a digital version of the physical whiteboard. The Calendar makes it easy for managers to understand the workload for the day/week, track live progress, and view details about any transactions taking place. The Calendar feature is set to release on Texada's rental platform in Q4 of 2021.
Booth #741
Thermal Intelligence
BASECAMP is a smart 3-in-1 heater, light tower, and generator. It delivers market-leading efficiency as a flameless heater, provides a 360° LED lighting package, and 27kW of available power. With 2,500-hour service intervals and 24/7 remote monitoring and control, your job has never been easier! Traditional industrial heaters create massive project risks. BASECAMP solves these problems giving you safe, cost-efficient, and reliable equipment you can trust. Now you can take full control of your temporary heating program. The integrated SmartTalk IoT system continuously monitors all engine codes, inputs, and deliverables, searching for any inconsistency that could lead to an eventual failure and notifying you before there is.
Booth #5047
The Toro Company
Built on the same frame as the popular MB TX 2500 Tracked Mud Buggy, the new Toro Swivel Mud Buggy features a redesigned tub that enables it to swivel 180 degrees, allowing users to dump materials anywhere between the 180-degree angle. For enhanced durability, the Swivel Mud Buggy also offers a thicker 3/8-inch polyethylene tub material. With the increased thickness of the tub, users can tackle more jobs with confidence and ease, regardless of the material being transported, including sand, rock, mulch or even cement. In addition to the swivel feature and the redesigned tub, the swivel switch travels with the right-hand control handle, allowing operators to safely and efficiently operate the machine while simultaneously swiveling the tub.
Booth #133
Trackunit
Trackunit will demonstrate its mixed fleet connectivity capabilities with the Kin and Raw devices, supported by its SaaS (Software as a Service) IoT network and applications platform. This connectivity solution puts equipment monitoring and tracking in the hands of customers via the platform, benefitting them through sophisticated data management and insights into their fleet. Trackunit provides site operators, rental companies, and OEMs the capability to tap into the extensive Raw network to track non-powered equipment fitted with Kin devices, from anywhere in the world and not just on site.
Booth # Not Yet Confirmed
Vanguard
Visitors to the 2021 ARA Show can expect to see the new Vanguard 400 EFI/ETC horizontal shaft commercial gasoline engine on display at the Vanguard booth. The new engine is the latest addition to the Vanguard single-cylinder product lineup. The electronic fuel injection (EFI) system provides better fuel efficiency, improved overall performance and quick load acceptance, and offers easy all-weather choke-less starting. Visitors will also be able to see examples of the Vanguard Commercial Lithium-Ion Battery Pack, which is the only fully integrated, complete battery solution on the market today, with the 3.8kWh, 5kWh, and 10kWh packs, as well as the Vanguard 160, 200, and 400 single-cylinder horizontal shaft commercial gasoline engines.
Booth #6723
Vermeer
The Vermeer ATX530 compact articulated loader comes with a 25-horsepower Kubota D1305 diesel engine and an impressive telescopic boom that extends 21.6 inches for loading materials to a dump height of 108.3 inches at hinge pin height. It has a rated operating capacity (straight) of 933 pounds*, while having a standard weight of 2,711 pounds with rear weights and without attachments. This lift-capacity-to-weight ratio allows contractors to use a lighter machine, while still being able to carry heavy materials on the jobsite.
Booth #1611
*Operating capacities show the rear counterweights installed and rated for a bucket application at 50% of the tipping load per 1SO 14397.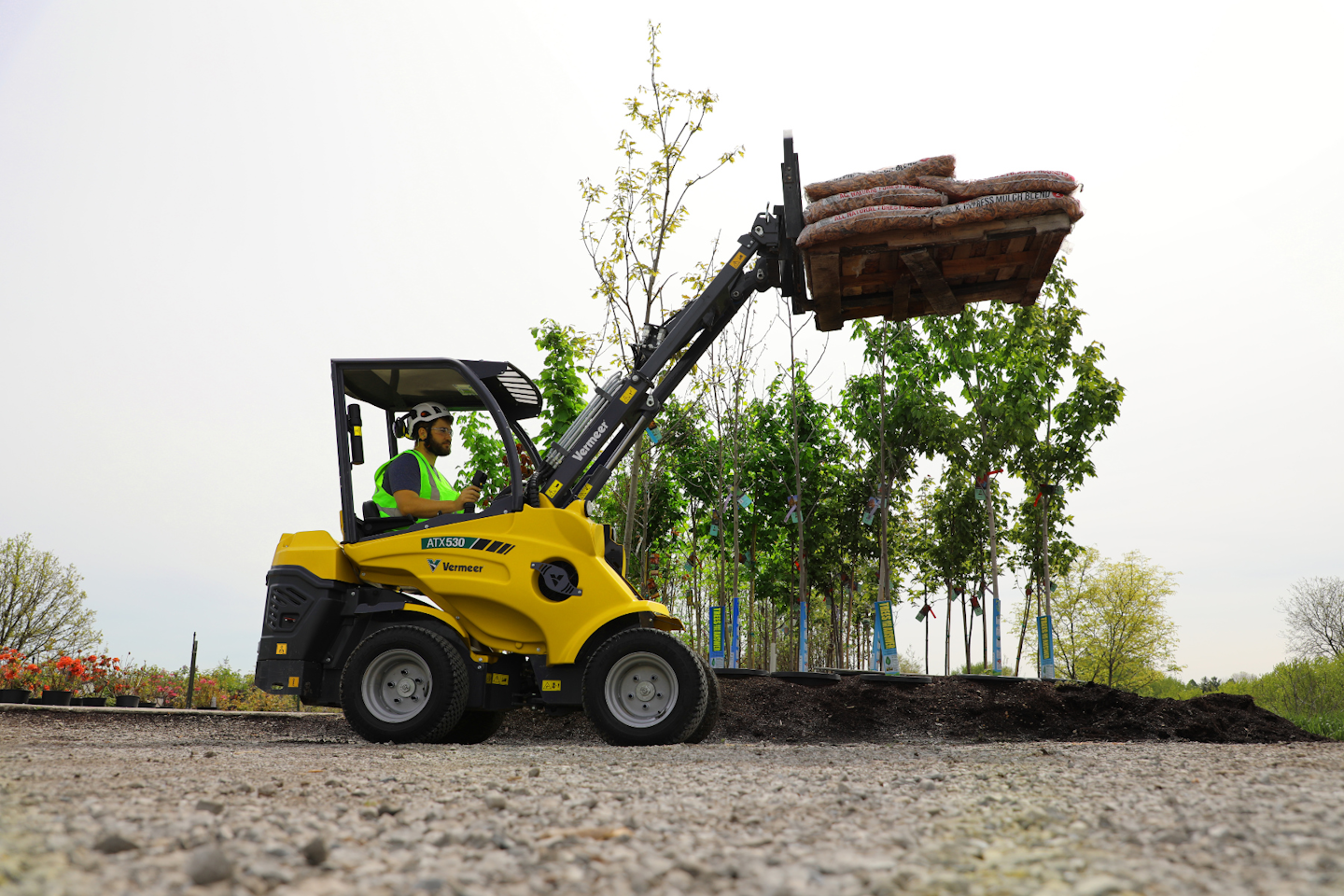 Vermeer

Volvo Construction Equipment
The future is now when it comes to electric construction equipment, and you'll get to see it up close at The ARA Show. Volvo CE will have their ECR25 Electric excavator and L25 Electric wheel loader in their booth. These compact machines have zero exhaust emissions and, compared with their diesel counterparts, significantly lower noise levels, reduced energy costs, improved efficiency, and fewer maintenance requirements. This makes the ECR25 and L25 ideal for rental applications. Renters can test out an electric machine, and the cleaner, quieter electric excavator or wheel loader could give them an advantage on jobs with sustainability targets or noise regulations. Users get all of these benefits without sacrificing performance — the electric ECR25 and L25 have comparable performance levels to their conventional diesel equivalents.
Booth #1241
Wacker Neuson
Wacker Neuson's newest LED light tower, the LTV4L, is powered by a Kohler engine and features four long-lasting 300-watt LED lights that provide excellent coverage for diverse applications. The life expectancy of the LED lamps is up to 50,000 hours and, with the 145-gallon fuel tank, users can expect up to 187 hours of run time (lights only). The LTV4L provides instant on/off operation with no time needed to warm up or cool down. The compact-body design and vertical mast enable 18 units to fit on a 48-foot flatbed trailer or 20 units on a 53-foot trailer. The foldable tongue minimizes the machine footprint for shipping and rental yard storage.
Booth #933
Werk-Brau
Werk-Brau's compact productivity package, which includes a heavy-duty excavator bucket, a main pin hydraulic thumb, and D-lock coupler, will be featured in the Komatsu America booth at ARA. This unique combination provides greater versatility and production for excavators from 5,000 to 25,000 pounds, allowing users to dig into virgin soil, move rocks, logs, debris, demolish structures, clear pipelines, and more. A quick coupled D-lock coupler makes switching between attachments quick, safe, and reliable. With standard bucket sizes from 10- to 42-inches, there is a compact productivity package for all compact excavator models and sizes. Booth #1815
Zoomlion
Zoomlion will showcase a range of aerial products and technologies at the ARA Show 2021, booth 4839. The electric-powered scissor lifts are among the first to provide environmental-friendly applications, with the ZS3246DC-Li and ZS4045DC-Li powered by maintenance-free and faster charging Li-ion batteries. The lightweight ZS1530DC is perfect for low-level indoor construction, and the efficient ZS1930DC features front-wheel drive and break. The Zoomlion ZT68J, a telescopic boom lift, provides fast lift speed and versatile accessibility. Visit the booth to see this innovative equipment and register to win a prize.
Booth #4389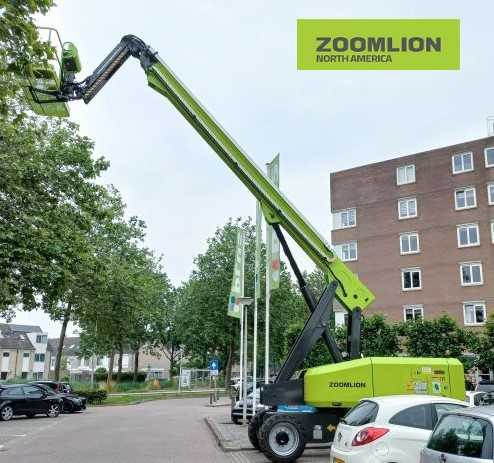 Zoomlion

https://www.forconstructionpros.com/rental/article/21648081/focusing-on-the-future-at-the-ara-show