Pontoon Beach police officer dies after being shot at gas station | Law and order
2 min read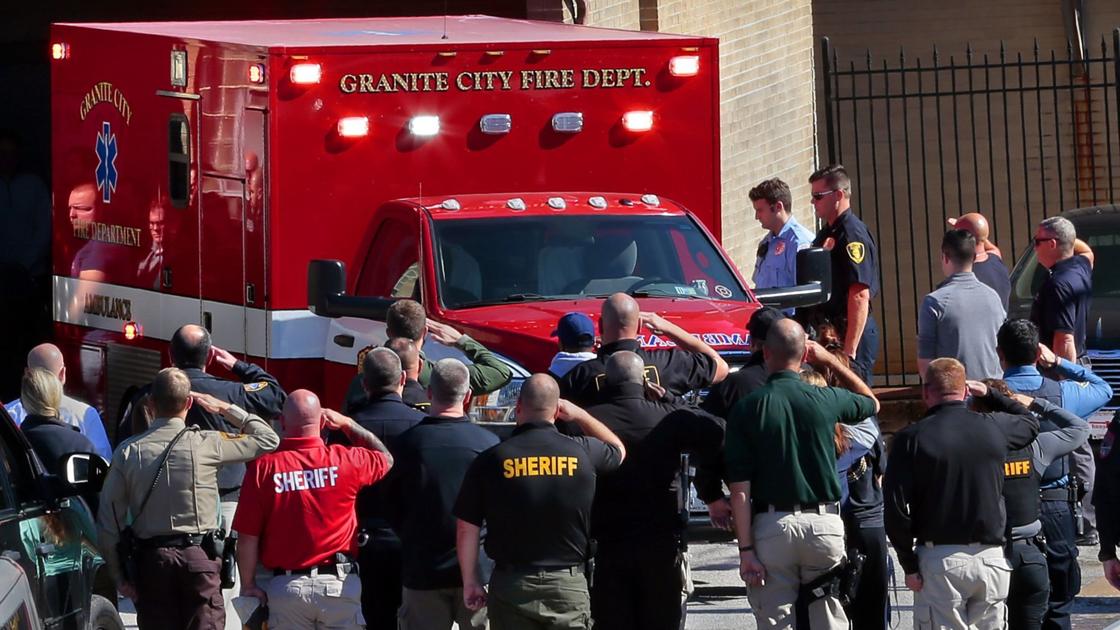 PONTOON BEACH — A Pontoon Beach police officer has died after being shot Tuesday morning at a gas station.
Officer Tyler Timmins, 36, died at a St. Louis hospital of his injuries, said Trooper Jayme Bufford of the Illinois State Police.
His body was transported to the St. Louis medical examiner's office Tuesday afternoon, escorted by a procession of police cars that stretched for a half-mile.
Timmins was shot about 8 a.m. Tuesday on the parking lot of a Speedway gas station, at Highway 111 and Chain of Rocks Road. As the officer walked toward a vehicle he suspected had been stolen, a man began firing shots, Bufford said.
Illinois State Police said a man was arrested on the scene immediately after the shooting. Police had not publicly identified the suspect.
The vehicle that apparently sparked the officer's interest was a stolen Toyota Tacoma pickup truck with Missouri license plates.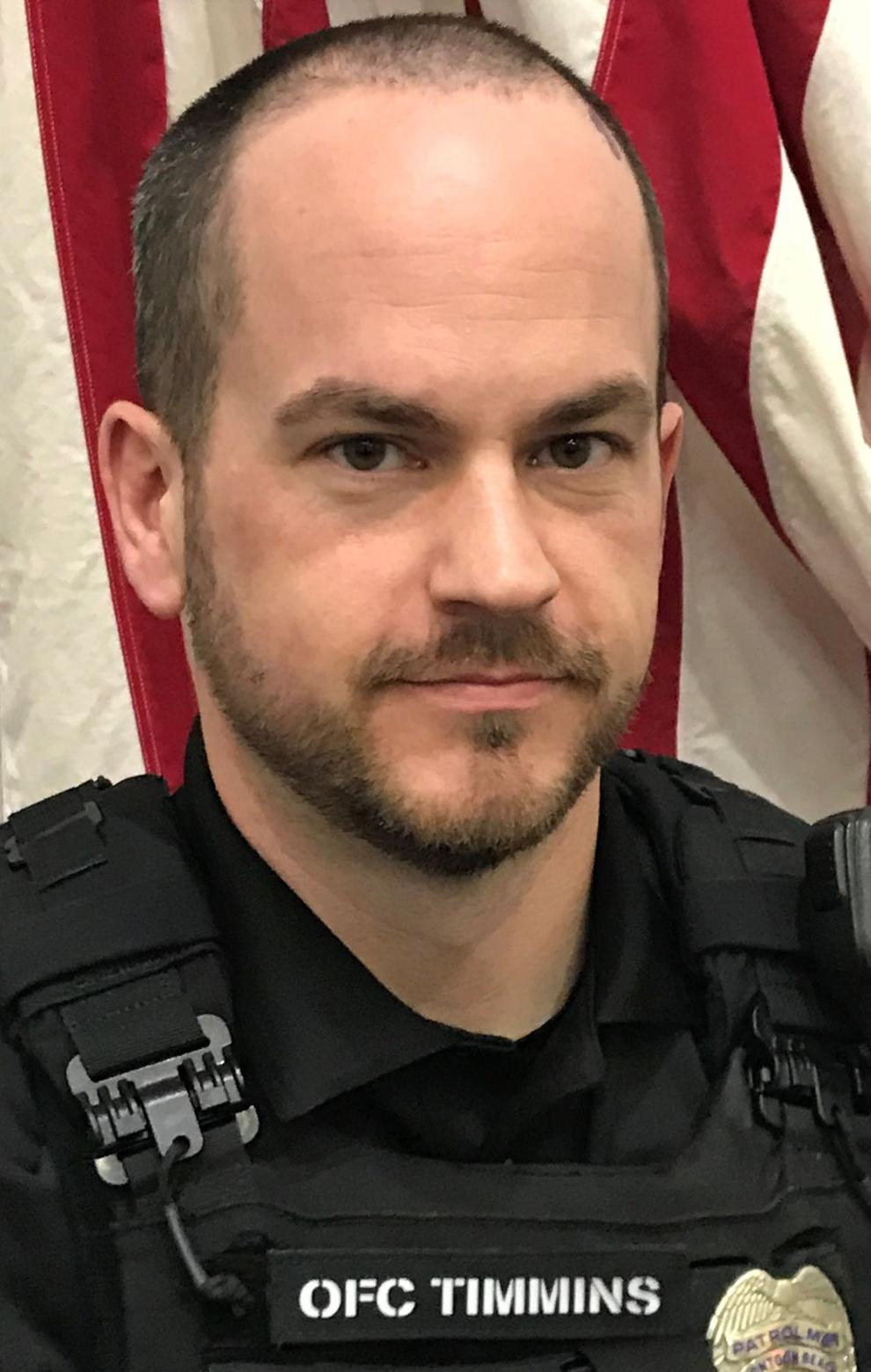 The injured officer was rushed to a hospital in Granite City with life-threatening injuries, then transferred to SSM Health St. Louis University Hospital, which specializes in the most critical cases. Officers from numerous departments congregated outside in support.
Pontoon Beach, a village in Madison County, has a population of about 5,800 residents. The village employs 22 people on its police force, including four dispatchers and a records clerk.
https://www.stltoday.com/news/local/crime-and-courts/pontoon-beach-police-officer-dies-after-being-shot-at-gas-station/article_9d24b6a5-02f0-5439-b643-359320bbb1f0.html