Three startups in Portland tech accelerator starting lineup set to relocate to Maine
3 min read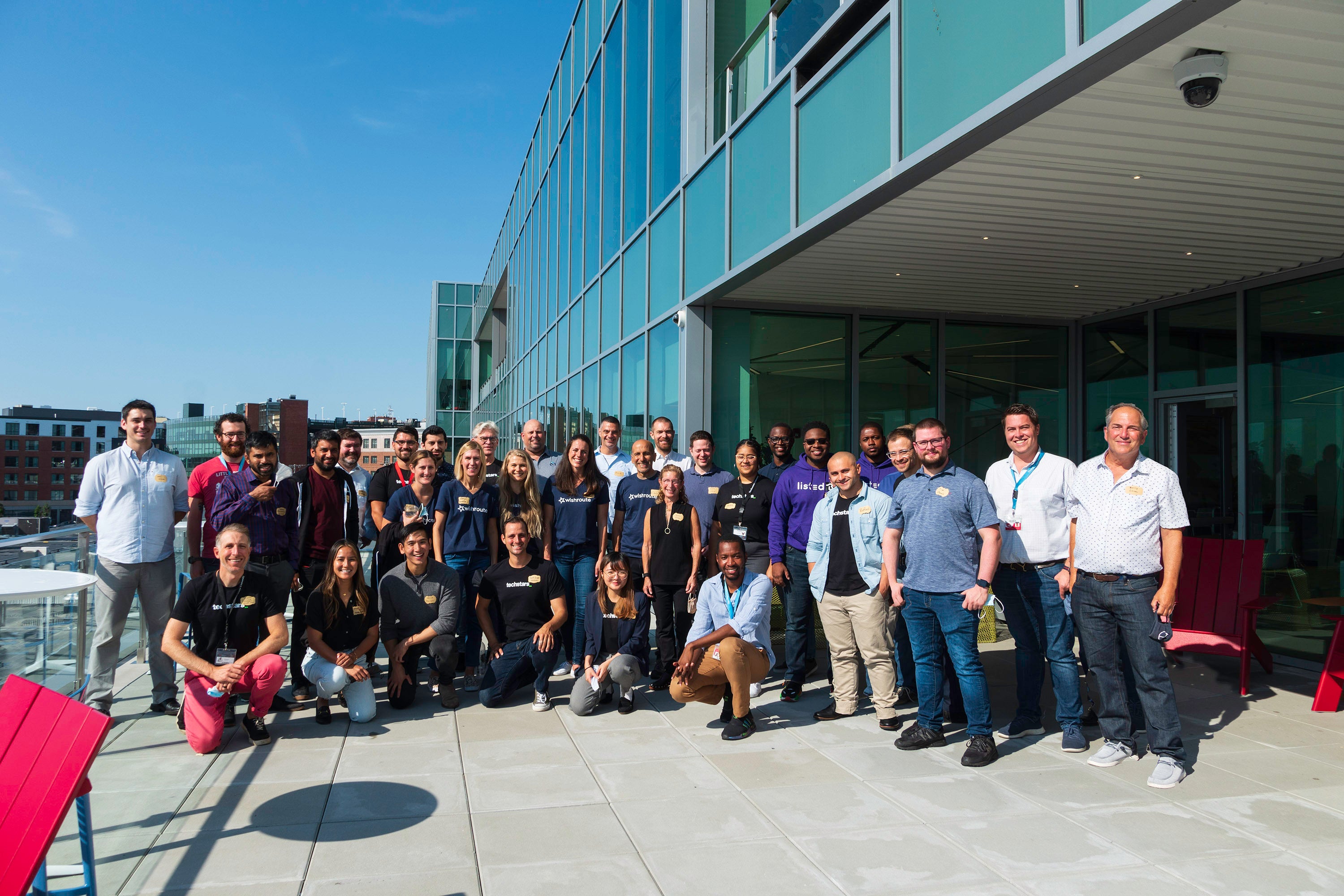 As the first Roux Institute Techstars Accelerator cohort nears completion of the program, three of the 10 participating startups are gearing up to relocate to Maine permanently.
The 13-week program, at Northeastern University's Roux Institute on Portland's East End, is set to wrap up this Thursday with a Demo Day event at the Ocean Gateway, which will also be live-streamed. The program is led by Managing Director Lars Perkins, a former software entrepreneur, angel investor and consultant for startups in California.
At Thursday's event, entrepreneurs will pitch their products and services to mentors, investors and the community at large, sharing what they learned during the program. The accelerator aims to build expertise at the intersection of humans and machines in areas from artificial intelligence to life sciences and data. 
Behind the scenes, three startups in the group — with possibly more to come  — are getting ready to start their next chapter in Maine by basing and building their companies here.
The companies getting ready to relocate are Eskuad Inc., a Chile-based provider of a platform that streamlines field data collection and other services for users such as a forestry producers with products in 80 countries; Attention Exchange Inc., or Atten-X, a marketing technology platform whose founder is based in Massachusetts; and Circa, a Connecticut-based rent-payment provider in the fast-growing financial technology sector. 
Citing a positive experience with the accelerator and more broadly with Maine's startup ecosystem, all three have big plans to grow further in Maine and beyond.
"For our team, being in Maine makes sense because we empower teamwork anywhere, and our field platform," Eskuad founder Max Echeverria told Mainebiz. "We focus on forests, maritime and environmental organizations, whose operations rely on field workers, spread out in remote areas with unreliable internet service. Maine has all of them in one place, and we are going to expand to other markets after."
The company currently employs five people full-time. Echeverria said it makes sense to add the company's next hires in Maine, starting with a product marketing manager, front-end developer and a UX/UI designer. He will also move here himself, from his native Chile.
Further along in that journey, Atten-X recently moved its headquarters from Boston to Portland, with an office at Think Tank Coworking.
Atten-X currently employs three full-timers and four part-timers, and is looking to create five or more Maine-based jobs over the next year, said founder and CEO Noah King.
"We're hiring developers, user experience designers, salespeople and customer success leads," said King, who was born in Maine and has had family in the state going back 150 years.
King founded Atten-X in July 2020 after a decade as a senior executive at advertising agencies in Boston and New York and is bullish on Portland's new cachet as a technology hub.
"Now that Portland has a thriving tech scene and a great talent pool, it was an easy decision to relocate," he said. "And given the Maine values of supporting small, local companies, there's a clear alignment with our company mission."
Circa's co-founders also look forward to continuing their entrepreneurial journey from Maine. They have yet to decide whether that will be in Portland or its environs, with Yarmouth, Freeport and Westbrook also under consideration.
"We are so happy to be part of the first Roux Techstars cohort. The Roux team has welcomed us, Techstars is an incredible organization and Lars Perkins made this experience unbeatable," said Leslie Hyman, co-founder and CEO of Circa ,who has a summer home with her husband in North Haven, Maine. "With the support of the Maine community, we are thrilled to move Circa's headquarters to Portland or environs."
As all three companies and their fellow cohort members prepare for Thursday's event, Echeverria has this advice for future accelerator program candidates: "Participate in whatever chance that Techstars, the Roux Institute and the community provide. That will help them understand if they are a good fit for the program or not. In the end, I recommend that they be honest and curious."
More information
Registration is required to attend Thursday's Demo Day event, either in-person at the Ocean Gateway waterfront event space or virtually. Find more information here. 
https://www.mainebiz.biz/article/three-startups-in-portland-tech-accelerator-starting-lineup-set-to-relocate-to-maine