What to Consider When Buying a Used Ford SUV
7 min read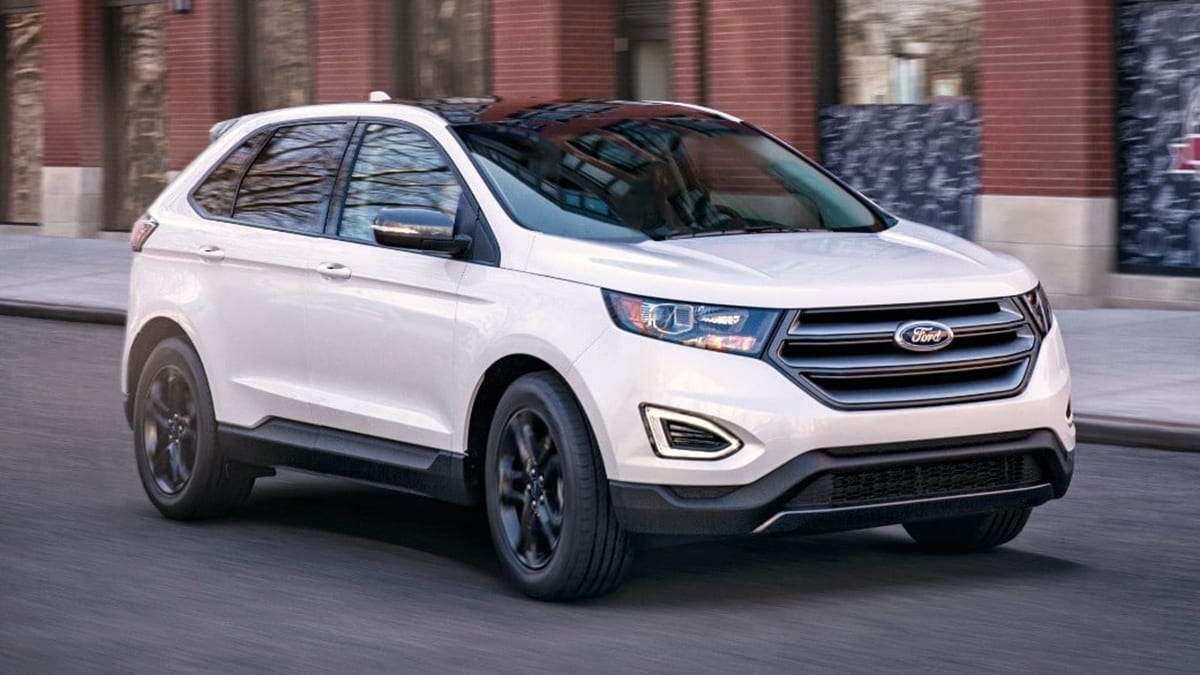 When shopping for a used Ford SUV, there are certain items that buyers should consider early on in their SUV buying journey. For instance, if you need a vehicle with a third row and seating for seven, then you'll have fewer options than if you only need a Ford SUV that has two rows and seats a total of five. In addition to seating capacity, price is another important consideration that often goes hand-in-hand with fuel economy. The smaller, less expensive SUVs and crossovers tend to have higher mpg ratings due to them being lighter and having smaller engines.
For over 100 years Ford has been making some of the most popular models in the United States. It is easy to see why many shoppers are drawn to Ford when it comes time to buy their next used SUV. Now with the introduction of Ford Blue Advantage, some of the stress and guesswork that can come with buying a used SUV has been eliminated. Ford Blue Advantage is a certified pre-owned program that offers buyers increased peace of mind with its comprehensive pre-purchase inspections and manufacturer-backed warranty.
Tips for Buying a Used Ford SUV
Ford offers a wide variety of crossovers and SUVs to choose from, and narrowing down the selection might seem overwhelming. Whether you're looking for a sport utility vehicle with modern safety features and good fuel economy or a more performance-oriented vehicle, there is a Ford SUV that is right for you.
Choosing the Right Size
Choosing the right size also relates to choosing your starting price-point, as smaller SUVs tend to be the least expensive option. SUVs are typically divided into four sizes, which range from subcompact to full-size. The smaller categories are typically built using unibody construction like a sedan, while the larger models tend to feature a body-on-frame construction similar to a truck.
Sport utility vehicles constitute the largest and most competitive automotive market in North America. Drivers have endless options available on the market and Ford continues to lead the way with its innovative and dependable line of SUVs.
Subcompact SUV – Ford's subcompact SUVs will offer you two rows of seating with minimal cargo space but will give you maneuverability comparable to a small car. Subcompact SUVs are a great choice for city drivers since they don't take up much space and tend to be easier to parallel park in tight spaces.
Compact SUV – The next step up is the compact SUV that gives you the same two rows of seating but usually an increase in cargo capacity. You will also find more passenger volume capacity in this class as they tend to be a little bit larger in terms of their frames and wheelbase.
Midsize SUV – Moving up one size brings us to Ford's most extensive SUV class, which includes five models. Midsize SUVs have significantly increased passenger volume and cargo capacity. These SUVs don't share much drivability with cars as they tend to sit up higher and have more powerful engines.
Full-Size SUV – These vehicles are almost always equipped with three rows of seating and significant cargo capacity, especially when the third row of seats is folded down. These are SUVs that you should consider if you're going to be driving with more than five people most of the time, need a vehicle that can accommodate increased cargo, and can tow a heavier load.
Choosing the Right Model
Ford has continued to innovate in the SUV market, and because of this, there are many used Ford SUVs to choose from. From compact crossovers to full-size SUVs, there is a Ford vehicle that is well-suited for everyone's driving needs.
Ford Bronco – The Bronco is Ford's ultimate off-roader that was recently revived after more than a 20-year hiatus. Bronco SUVs can be configured in 2-door and 4-door versions that each offer unique benefits. The 2-door Bronco is nimbler in certain off-road environments and accommodates four passengers, while the 4-door Bronco offers room for five passengers, increased cargo capacity, and high-speed stability.
Ford Bronco Sport – While the Bronco Sport shares some of the same styling as the Bronco, the similarity stops there. The Bronco Sport is based on the Ford Escape chassis and places more emphasis on road comfort rather than conquering off-road terrain. Another major difference between the Bronco Sport and the Bronco is the lack of a removable roof and doors which are big selling points for some shoppers.
Ford EcoSport – The EcoSport is set up to perform and drive like your typical sedan and is designed to maximize the space that it does have for storage and passengers. This is a subcompact SUV that you should consider if you are looking for increased fuel mileage but also want a little bit more headroom.
Ford Edge — The Edge comfortably seats five, comes well-equipped in the Titanium trim level, and is even offered with a high-performing EcoBoost V6 engine.
Ford Escape — The Escape not only offers you more luxurious add-on features, like head-up display and selective drive modes, but also increased cargo volume and hybrid powertrain options.
Ford Expedition – The Expedition stands out with its mammoth size and third-row seating and cargo capacities. The Expedition has best-in-class legroom across all three rows of seating and massive cargo space so that you can haul all the cargo and people you need.
Ford Explorer — The Explorer is known for its sleek design and premium comfort, as well as increased cargo capacity and passenger volume. You should consider the Explorer if you're looking for an SUV that is known for its durability and drivability, as there is a reason why the model is a staple amongst police departments across the country.
Ford Flex – The Flex has seating for seven in a roomy cabin that is only surpassed in passenger volume by the Expedition. With a lower ride height than most SUVs, the Flex emphasized on-road performance and the boxy shape helped maximum cargo capacity.
Ford Mustang Mach-E – The Mustang Mach-E is Ford's first mainstream electric vehicle, and it packs quite a bit of performance. Thanks to the instantaneous torque of electric motors, this SUV will go from 0-60 mph in as little as 3.5 seconds. Although the Mustang Mach-E might not be a Mustang in the traditional sense, the performance numbers speak for themselves.
Choosing the Right Fuel Type
Another thing to consider when purchasing a Ford SUV is the type of fuel that the vehicle operates on. Internal combustion engines are the most common, but the market is rapidly shifting toward electric vehicles. Renewable energy is the future, and we are already starting to see plans to phase out gasoline in the coming years.
Gasoline – The most common fuel type for vehicles and it is readily available in all markets. Gasoline comes in multiple octane ratings, which are typically 87, 89, and 93. The higher the octane rating, the more power that an engine can produce without causing premature detonation. It is important to keep in mind that SUVs that require premium gas will have a higher operating cost than an SUV that uses regular gas.
Hybrid – A combination of gasoline and electricity is what powers a hybrid SUV. The benefit of a hybrid is the improved fuel economy. Some of the added efficiency comes through the use of regenerative braking, which adds charge to the battery.
Plug-in Hybrid – A plug-in hybrid electric vehicle (PHEV) takes one step closer to being an electric vehicle by including a larger battery and the ability to charge on-demand. PHEVs typically offer between 30-50 miles of electric range, which is plenty for drivers with shorter commutes or running some errands around town. When the battery is depleted, the gasoline engine switches on.
Electric – Electricity is an affordable and renewable resource that makes it easy on your wallet and the environment. Electric vehicles also benefit from quick acceleration due to their instantaneous torque. The main drawback to using electricity as fuel for an automobile is the limited range for long-distance traveling and the current charging infrastructure.
Used vs. Certified
Buying a used SUV comes with benefits such as a lower price and less depreciation over the course of ownership. However, the lack of manufacturer support when buying a used vehicle can be concerning to some. Becoming familiar with the potential issues associated with an aging automobile should be considered when shopping for a used SUV.
Ford certified pre-owned SUVs tend to be a bit more expensive than a non-CPO model, but they are covered by a manufacturer warranty that rivals new car warranties. Ford Blue Advantage is Ford's CPO program and offers two levels of certification for vehicles. The higher vehicle certification is Gold, and the lower certification is Blue. Both Ford certifications include a thorough vehicle inspection and a comprehensive limited warranty that covers a wide variety of components.
https://www.kbb.com/car-advice/what-to-consider-when-buying-a-used-ford-suv/